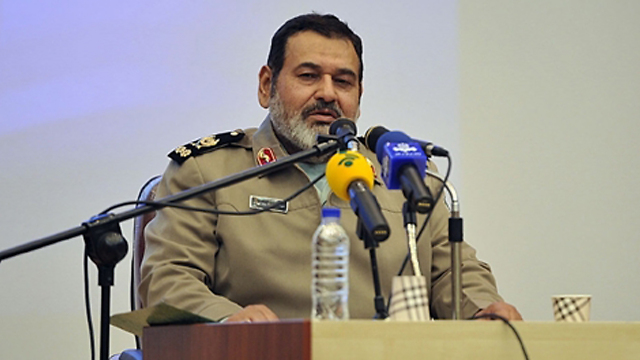 לכתבה! גנרל איראן חסן פירוז אבדי נתניהו מחרחר מלחמה
Iran's army chief dismissed Israeli and American threats of a military strike against the country's nuclear facilities, saying that if Tehran is attacked, it would strike every US base in the region.

Western threats of a strike against Iran "are just political bluffs," said General Hassan Firouzabadi, Chief of Staff of the Iranian Armed Forces, told semi-official Iranian news agency Fars.

"If we are targeted from the US bases in the region, we will hit those bases," he warned.

Firouzabadi said Iran has been preparing itself for war against the US and Israel for the past decade, and noted that "the enemies" that moved their troops to the region "eventually came to the conclusion that they lack the ability (to wage war on Iran) and left the region."

"We are ready for the decisive battle against the US and the Zionist regime," he added.

Related stories:

The Iranian army chief threatened that "if any war is launched against Iran, we won't give any ground to the enemy and they themselves know this very well."

Israel and the US suspect Iran is trying to achieve nuclear weapon capabilities, while the Islamic Republic claims its atom work is for peaceful purposes.

Western countries and Iran have negotiated an interim deal in November in which Tehran has agreed to freeze its nuclear activity for six months in return for some sanction relief.

Talks between Tehran and the so-called P5+1 states – Britain, China, France, Russia, the United States and Germany - are set to resume in Vienna February 18-19 in order to negotiate a final status agreement that would end the nuclear dispute.