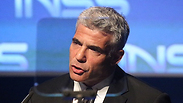 Israeli conglomerates will offload billions of dollars' worth of assets over the next few years, to comply with a new law designed to promote competition and dilute the power of big business in a country where a few tycoons control much of the economy.

The move to redefine Israel's corporate landscape comes after 400,000 people took to the streets in 2011, the largest protest in the country's history, angered by the high cost of living.

The Business Concentration Law, which aims to break up some of the largest conglomerates and prevent the growth of new behemoths, could put about 40 firms worth 80-100 billion shekels ($23-28 billion) up for sale, according to Israeli corporate law firm Gross Kleinhendler Hodak Halevy Greenberg & Co (GKH).

Related stories:

The reform, which was approved in December and is the latest in a swathe of new business regulations, should result in smaller holding companies with less debt, said Alon Glazer, head of research at Leader Capital Markets.

Some fear it could also push Israel's biggest companies to look elsewhere for growth.

The expected surge in divestments looks set to cover a wide range of businesses, from insurers and banks to oil refiners and food companies. Some, including Israel's second-biggest insurer Clal Insurance and leading food company Tnuva, are already up for sale.

Potential buyers include foreign firms as well as private equity funds, possibly teaming up with local partners unable to buy on their own. Critics say the tighter regulatory environment in Israel could deter some investors, however, forcing sellers to lower their prices or float assets piecemeal on the stock market.

The law, which supporters say is an overdue strike against a select band of over-mighty tycoons, grants conglomerates four to six years to sell the assets, but experts believe they will act early to avoid last-minute fire sales.
Pyramid power
Corporate power in Israel is more closely concentrated than almost anywhere else in the developed world, with the 10 largest groups controlling 41 percent of the $200 billion-plus value of the 495 companies on the Israeli bourse.
Part of the problem has been that the biggest players have been able to build "pyramids" with tiers of holding companies, enabling wealthy individuals to control business empires while owning only a fraction of the equity in any given entity.
"A lot of assets are going to shake loose," said one senior investment banker.
The lopsided influence of Israel's financial elite dominated the political agenda in 2011 when the protesters took to the streets, demanding greater competition to lower costs for housing and basic goods.
In response to that pressure, Prime Minister Benjamin Netanyahu's rightist government swiftly drew up a plan to open up markets and force service providers to cut consumer fees, along with a flood of regulations that affected almost every sector, from mobile phone operators to food makers.
A new generation of politicians promising to tackle vested interests were swept into parliament in 2013, including former TV personality Yair Lapid, who became finance minister in Netanyahu's new government and has railed against "shameless tycoons".
The new law will limit the pyramid conglomerates to two layers of listed companies and bar them from holding financial firms with assets of more than 40 billion shekels and non-financial businesses with more than 6 billion shekels of domestic revenue.
GKH Chairman David Hodak called the law a "big experiment" to curb private sector power in the economic and political field, adding: "A process of this kind happens in a country once in a very long while or as a result of a deep crisis."
The case for breaking up the pyramids was helped by the insolvency of IDB Holding, the most layered of Israel's conglomerates.
IDB Holding, with a market value of 26.8 million shekels, owns IDB Development, which in turn owns 74 percent of holding company Discount Investment Corp, which holds 70 percent of holding company Koor Industries. IDB Development also owns 55 percent of Clal Insurance.
IDB has already agreed to sell a third of Clal to a group led by Chinese businessman Li Haifeng for 1.47 billion shekels and is also in the process of merging Koor and Discount as it moves towards becoming a two-layer pyramid.
Discount Investment in turn controls some of Israel's most prized assets: 44 percent of Israel's biggest mobile phone operator, Cellcom, 48 percent of leading supermarket chain Super-Sol, and 79 percent of real estate developer Property and Building.
All are potential candidates in the big sell-off, though IDB said in a statement last month that the full impact of the new law was still unclear.
Another affected by the law is businessman Zadik Bino, who controls refiner Paz Oil and First International Bank , the country's fifth-largest lender.
Grow elsewhere
Adir Waldman, of the Freshfields Bruckhaus Deringer law firm, said many foreign clients, especially European private equity firms, had been sizing up the opportunities.
"They have a lot of money they need to put to work and have seen what firms like Apax did," he said.
Britain's Apax has invested more than $1 billion in Israel over the past eight years. However, Apex itself could be subject to the new restrictions and has held talks with China's Bright Food over its 56 percent stake in Tnuva, which could fetch an estimated $1.6 billion.
"There will be attractive opportunities, but there is high uncertainty for private equity in terms of regulation," said one private equity source. "Unless we see a new mindset, I don't think there will be a lot of new players."
Some say it could also have a chilling effect on homegrown growth.
"The regulator is basically saying, 'We don't want you to grow (in Israel); we want people to come from abroad'," said an investment source who declined to be named.