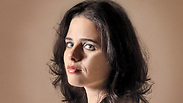 MK Ayelet Shaked
Photo: Tal Shahar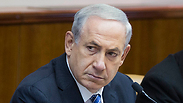 Prime Minister Benjamin Netanyahu
Photo: Yonatan Sindel/Flash90
As the committee in charge of formulating a bill for enlisting ultra-orthodox into the IDF met to vote on the law's articles, the prime minister ordered them to skip the controversial clause stipulating criminal sanctions for draft-dodgers.

Prime Minister Benjamin Netanyahu reportedly ordered the Shaked Committee not to deliberate or vote on the controversial article in the Equal Share of the Burden Bill.

According to the provision, yet undefined criminal sanctions will be imposed on haredim who refuse to enlist. Netanyahu reportedly requested the discussion on the matter be postponed until it achieves wider coalition support.

The article is probably the most sensitive in the complex flashpoint bill which has the haredi public up in arms. The bill is being formulated after the High Court shot down the Tal Law a year and a half ago, and in wake of Yair Lapid's election promise to 'equalize' the burden of IDF service and draft ultra-orthodox men.

According to the current formulation of the bill, which was authorized by the government – Netanyahu included – as part of the outline set forth by Science and Technology Minister Yaakov Peri in his eponymous committee, haredi draft-dodgers could face criminal sanction, including jail time if they refuse to enlist.

The bill stipulated enlistment quotas for the haredi yeshivot (seminaries), and sanctions would be enacted against those diverging from them.

Peri said the sanctions sprang directly from the High Court ruling and are key for the bill's success. Yair Lapid's Yesh Atid – to which Peri belongs – party are adamant in their support of the article's current formulation, and have in the past said that without it "there will be no equal share of the burden and there will be no government." Lapid himself has recently made comments to the same effect.

The Bayit Yehudi party and its chairman Naftali Bennett, who also support the bill, have urged compromise on the matter, and suggested economic sanctions instead of criminal ones.

The Prime Minister's Office said in response to the report that "the prime minister did not order them to wait with the vote," but officials in the Shaked committee have confirmed the request.