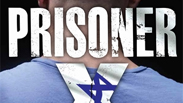 A new book on Ben Zygier, written by the Australian journalist Rafael Epstein, reveals that "Prisoner X" was jailed after exposing his secret mission about spying on Tehran to an Iranian businessman, Australian media reported over the weekend.

According to Epstein, Zygier was accused of revealing details of his work at an Italian media company that maintained ties with Iran.

Zygier, who took part in an operation related to the Iranian nuclear program, exposed information regarding his work to an Iranian businessman who took classes with him in university.

Sources in Australia and Israel claimed, according to Epstein, that the businessman understood that the information given to him by Zygier is very valuable, and leaked it to the Iranians. The book, called "Prisoner X", suggests that the information reached the Iranian security authorities, and talks on the issue between Tehran and European capitals were intercepted by Israeli surveillance devices.

Epstein's book about Zygier, who committed suicide in Israeli prison in 2010, also covers the sensitive mental state of the prisoner in the last year of his life. In addition, the book contradicts previous reports about Zygier, by which he committed crimes related to his failed attempts to recruit a Lebanese double agent to Hezbollah.

The book shows that Australian intelligence agencies followed after Zygier during his Melbourne vacation in 2009. Epstein chronicles in the book the extensive tracking done by Australian authorities because of Zygier's use of Australian passports for Mossad operations. The tracking operation of Zygier was not discussed by the administration of Rudd or Gillard.

Zygier committed suicide in his cell at the Ayalon prison in December 2010, a number of hours after a meeting in which his wife informed him of her decision to seek a divorce. He was discovered with a wet sheet around his neck that was tied to the bathroom.

Despite the damning report by the investigation into his death submitted by the court, the prosecutor's office decided against serving an indictment. A settlement with the prosecution determined that Zygier's family will be compensated NIS 4 million ($1.15 million) by the State of Israel.