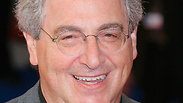 CHICAGO - Harold Ramis, the bespectacled "Ghostbusters" sidekick to Bill Murray whose early grounding in live comedy led to such classics as "National Lampoon's Animal House," ''Caddyshack" and "Groundhog Day," died Monday. He was 69.
Ramis, who suffered for several years from an autoimmune disease that caused inflammation and damage to his blood vessels, died at his home in the Chicago suburbs, surrounded by family and friends, his talent agency said.
Legend Gone
A talented and ultra-adorable entertainer, the dimpled, curly-haired Temple was America's top box-office draw from 1935 to 1938. She sang, danced, sobbed and grinned her way into the hearts of Depression-era moviegoers, and later developed a political career
Ramis was born November 21, 1944 in Chicago, to Jewish shopkeepers Ruth and Nathan Ramis. He graduated from Washington University in St. Louis, and worked as an associate editor at Playboy Magazine before he got his start in comedy in 1969 with the city's famous Second City improvisational theater group. In 1976 became head writer for the Canadian-based comedy show Second City Television, or SCTV.
He returned to Chicago in 1996 after 20 years in Los Angeles, and got his big break when he co-wrote the comedy hit, "National Lampoon's Animal House" in 1978.
With Bill Murray, then starring on "Saturday Night Live," as the comic lead, the Second City alums paired up for numerous projects: Ramis co-wrote 1979's "Meatballs" and co-wrote and directed 1980's "Caddyshack."
But the most well-known of their collaborations was "Ghostbusters," which also features Dan Aykroyd. Ramis helped write the 1984 movie, in which he stars as Egon Spengler, the brainy, commonsense member of a group of parapsychologists who try to catch ghosts.
"The best comedy touches something that's timeless and universal in people," Ramis told The Associated Press in a 2009 story about the 50th anniversary of Second City. "When you hit it right, those things last."
'A generous, nurturing, humble guy'
Perhaps his greatest legacy is his influence on generations of comedians, actors and directors due to his ability to infuse comedy with a broader, sometimes spiritual message, said Andrew Alexander, president and CEO of The Second City. Ramis got his start with the Chicago-based improvisational comedy theater, known for launching future co-stars Dan Aykroyd, John Belushi and Murray to "Saturday Night Live" and then Hollywood.

"There was always a nuanced meaning to his pictures," Alexander said, including an "almost Buddhist philosophy to 'Groundhog Day'" -- a movie Ramis co-wrote and directed that tells the story of a man who re-lives the same day over and over as he examines his life.

"He was a generous, nurturing, humble guy," Alexander added.

Aykroyd issued a statement Monday, saying he was "deeply saddened to hear of the passing of my brilliant, gifted, funny friend ... May he now get the answers he was always seeking."

"Harold Ramis and I together did 'The National Lampoon Show' off-Broadway, 'Meatballs,' 'Stripes,' 'Caddyshack,' 'Ghostbusters' and 'Groundhog Day.' He earned his keep on this planet. God bless him," Murray said in a statement.

Director and actor Jon Favreau said Ramis would be missed. "No, no, not Harold Ramis," he tweeted. "He was the real deal. Growing up, his work changed my life."

More recently, Ramis directed "Analyze This," starring Billy Crystal and Robert DeNiro. Crystal described him as a brilliant and funny actor and director. "Big loss to us all," he tweeted.

Harold Ramis is survived by his wife, Erica Ramis; sons Julian and Daniel; daughter Violet; and two grandchildren.

Reuters also contributed to this report