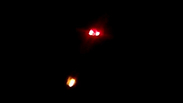 Israel is treating Hezbollah's threat to retaliate to an alleged Israeli airstrike from last Monday seriously.

The Lebanese paper Al Nahar reported that Israel has raised its level of alertness along the border and have sent the Lebanese government a message according to which it views it as responsible for any retaliation launched by Hezbollah from Lebanon.

Meanwhile, the alleged Israeli attack in Lebanon on munitions being transfered to Hezbollah has prompted Israel's neighbor to the northwest to lodge a complaint with the UN.

Lebanon's Foreign Minister Gebran Bassil has asked Lebanon's UN Ambassador Nawwaf Salam to file a complaint against Israel for allegedly carrying out two airstrikes near its border with Syria last Monday, NOW Lebanon reported.

Bassil condemned Israel for attacking Lebanon and breaching UN resolution 1701 - the 2006 UN resolution which governs the ceasefire reached between Israel and Lebanon at the end of the Second Lebanon War – Lebanon's National News Agency reported on Thursday, and called on the UN to "enforce observance of the resolution."

Israeli warplanes reportedly struck a position belonging to Hezbollah in eastern Lebanon on Monday. Israel has not acknowledged the raid, but officials have been quoted as confirming a general policy of blocking suspected arms deliveries from Syria to Hezbollah.

Related stories:

Hezbollah admitted Wednesday that an airstrike widely attributed to Israel did hit one of its bases on the Lebanon-Syria border, but insisted that no one had been killed, and vowed revenge.

"The new aggression is a blatant assault on Lebanon and its sovereignty and its territory...The Resistance (Hezbollah) will choose the time and place and the proper way to respond to it," a statement on the group's Al-Manar television station.

The announcement appears to contradict earlier claims that four Hezbollah fighters, including a senior commander, had been killed in the strike.

Al-Manar initially insisted Monday that there was "no raid on Lebanese territory," reporting only the "strong presence of enemy planes over the area north of Bekaa" in eastern Lebanon.

The airstrike, believed to have been carried out by Israel, killed four Hezbollah members and took out "a missile shipment from Syria", the Lebanese newspaper The Daily Star reported early Wednesday.

According to the report, the assault targeted took two trucks, one containing missiles and the other missile launchers, which were being transported to Hezbollah missile warehouses in Lebanon.

The paper quoted a "security source" as saying that the Israel Air Force had fired four missiles at the trucks, which were carrying "qualitative" weapons.

Meanwhile, Time Magazine on Tuesday quoted an Israeli official as saying that Israel was responsible for the attack, and that the convoy had apparently included missiles with larger and more dangerous warheads than ones already in Hezbollah's possession.

Although Israel has refrained from taking sides in the Syrian civil war, Prime Minister Benjamin Netanyahu has repeatedly vowed to take action to prevent Hezbollah from obtaining "game changing" weapons from its ally Syria. Past alleged Israeli airstrikes are believed to have targeted Russian-made anti-aircraft missiles and guided missiles from Iran. Israel has never confirmed the airstrikes.