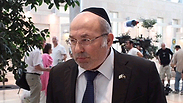 MK Avraham Michaeli
Photo: Ohad Zwigenberg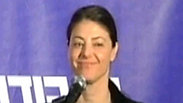 MK Merav Michaeli
Photo: Ori Davidovich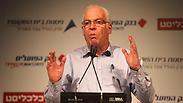 Housing Minister Uri Ariel
Photo: Nimrod Glickman
Members of Knesset are allocated a budget for "voter relations" – funds intended to aid elected officials in reaching out to – and keeping in contact with – their constituency.
A new report published by the Knesset details how the MKs chose to spend their funds, and whether they kept true to their official goal.
The report seemed to indicate that MKs are attempting to keep in tune with the current reality, with many of them cutting down on printing and publications expenses and opting to launch modern websites and maintain a social media presence instead. However, many used the funds for more outlandish projects.
The Knesset's biggest spender in 2013 was MK Avraham Michaeli from the ultra-Orthodox party Shas . Michaeli, who accumulated a deficit from 2012, used the full amount of his budget the following year, spending an impressive NIS 71,908 (roughly $20,636).
However, NIS 31,085 ($8,900) was used to rent an additional office, NIS 9,790 ($2,800) on three new computers, NIS 2,190 ($630) on a beeper and NIS 5,788 ($1,660) on office services.
Housing Minister Uri Ariel (Bayit Yehudi) spent NIS 31,252 ($8,968) overall, including NIS 7,685 ($2,205) on "media clippings", NIS 9,440 ($2,709) on consultation services and NIS 6,782 ($1,940) on social networks. MK Orit Struck spent only NIS 187 ($53) on foreign language studies.
Government ministers had relatively small expenditures, as they enjoy the benefit of an additional budget for their ministry offices. Finance Minister Yair Lapid spent only NIS 875 ($251) of his NIS 33,688 ($9,668)budget.
Prime Minister Benjamin Netanyahu spent only slightly more – NIS 1,137 ($3,263) using the money to pay for his internet connection.
MK Nitzan Horowitz (Meretz) took advantage of a substantial portion of his budget: Spending a whooping NIS 11,999 ($3,443) on newspapers. He also spent NIS 8,000 ($2,296) on professional consultation services and rented an additional office for the cost of NIS 18,563 ($5,327).
Labor MK Merav Michaeli's spending focused on websites and social network activities, with NIS 27,435 ($7,873) out of the NIS 44,311 ($12,716) being spent by her office covering web-related expenses.
While MK Michaeli maintained relations with the public via social networks, MK Omer Bar-Lev (Labor) preferred to stick to more traditional means, with his office spending no less than NIS 40,000 ($11,450) out of their overall expenses of NIS 43,893 ($12,596) on printing and advertising services.
In comparison, Likud MK Moshe Feiglin, who maintains an impressive Facebook page, spent only NIS 28,373 ($8,142) of his NIS 42,981 ($12,335) on publications and prints.
Opposition and Labor Chairman Knesset Member Isaac Herzog spent NIS 63,320 ($18,172), including NIS 31,800 ($9,126) for renting an office, and NIS 7,800 ($2,238) on what his office termed "information services". Herzog also spent NIS 4,534 ($1,301) on consultation services.