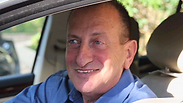 Ron Huldai
Photo: Motti Kimchi
A limited number of grocery stores and kiosks would be allowed to operate in Tel Aviv on Saturday and holidays, the city's municipality approved Monday.

The decision, an amendment to the municipal by-law, still depends on the approval of the Interior Ministry. If passed, it would allow any grocery store that meets the criteria to request permission to open on Saturday.

The municipal by-law amendment was spurred following a Supreme Court ruling last June, in which it was claimed that the Tel Aviv Municipality does not adequately enforce the ban on opening businesses on Saturday.

City inspectors used to issue penalties to chain stores, for example, that were open on Saturday, though they did not order the establishments to close. Against the backdrop of this procedure, small grocery store owners in Tel Aviv complained against the harm to their businesses; eventually, the Supreme Court sided with them.

Related stories:

"We cannot turn this issue into a religious war," said Mayor Ron Huldai during the city hall deliberation on the matter.

"We are all Jews, and Judaism has many faces. I am a proud Jew who spends his Shabbat differently than other Jews. Our job is to allow everyone to live with respect and love. The principle that led to this bill is keeping the Tel Aviv spirit, one that cares for the Shabbat as the day of rest, as a social value in the Jewish State, and also allows for the provision of services and the freedom for everyone to use this day of rest as they wish."

Haredi Councilman Rabbi Naftali Lubert said "this is a black day" and burst into tears during the hearing.
'You are traitors'
According to him, "what is about to be done is against the law of working and resting hours. And for what? To buy beers? And the mayor takes care of them. People who are sick and going to die on Shabbat don't get transferred with technological devices but someone here needs a carton of milk."

Huldai responded to Rabbi Lubert that he does not understand why he needs to feel uncomfortable for his beliefs. "You never served in the army and that is why you're uncomfortable. To a certain extent, we are all your Shabbat goyim."

Lubert responded: "You are traitors."

Mickey Gitzin, council member for Meretz and executive director of Israel Hofshit (Be Free Israel), said that "the bill is a reasonable equilibrium between the free spirit of Tel Aviv and the need to prevent a free and breached market on Shabbat."

Councilman Arnon Giladi, who represents Likud in the council, added that "as a religious man I have a hard time with this bill, but I know that my public prays and then takes a cab to the beach and goes through the nearby kiosk on the way, and it is part of a service they expect on Saturday."