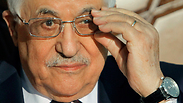 Even as Palestinian officials protested that the reconciliation with Hamas did not doom the negotiations with Israel, sources in Jerusalem cast doubt Thursday on the sincerity of the historic unity agreement.

A senior Palestinian official said Wednesday that the reconciliation between Fatah and Hamas does not signal an end to the peace process and that "any agreement signed between the Palestinian Authority and Israel will include the Gaza Strip."

"This provides an answer to all those in Israel who claimed you could not reach a peace agreement as long as the PA did not control Gaza," the source said.

Related stories:

As part of the agreement signed in Gaza, Palestinian officials will begin consultations on forming an interim unity government within five weeks. Elections for the presidency, the Palestinian Legislative Council, and the Palestinian National Council will take place six months after a government is formed.

Under the agreement, Hamas and Islamic Jihad will join the Palestinian Liberation Organization.

Yet the unity agreement leaves many practical security issues unresolved, which may undermine the reconciliation as they arise in the future.

But regardless of these unresolved issues, officials in the Israeli government believe the reconciliation move by Abbas may end the peace process. Even Justice Minister Tzipi Livni, the government's chief negotiatior, said the agreement was "very problematic development which harms peace talks. In light of the new situation, Israel must examine its implications, and consider its next steps accordingly." "

But other officials in Jerusalem were not convinced that the reconciliation effort was sincere. "You need to wait and see what happens now," said one Israeli source. "We have seen such moves in the past; it may all be an charade."

The source was not optimistic about the future of the current round of US-led negotiations with the Palestinians. "When it comes to extending peace process, you can say that April 29 is near and we cannot continue a dialogue with the PA under current conditions."

Attila Somfalvi contributed to this report.