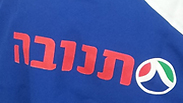 Tnuva logo
Photo: Merav Krystal
Former Mossad head Efraim Halevy warned Wednesday that the purchase of Israel's largest food company by a Chinese firm was a threat to national security.

"The fact that Israel's largest food company is owned by the Chinese government will lead to the company's financial conduct serving Chinese interests," he said.

Under terms of a preliminary accord, China's Bright Food said on Thursday it will buy 56 percent of dairy firm Tnuva from private equity house Apax for an undisclosed sum.

Tnuva Sell-off

Two international investment bodies showing interest in Israeli cooperative's stock, which is being offered for sale by some kibbutzim

According to Halevy, who had voiced his disapproval of the deal in the past, "the company buying Tnuva is owned by the Chinese government. This is not a company owned by a private Chinese businessman. This allows the Chinese government to do make immediate decisions as it sees fit."

The former spy chief told Ynet why he believed that business sectors beyond infrastructure and defense, like food, were also integral to national security. "Food production is today one of the sectors included in the frame of national security. There is a concept called 'food security.'

"This is an important subject for every country in the world, and there are countries that go as far as to purchase or long-term lease agricultural land in other nations for future food production."

Halevy emphasized that local control of food production should be a priority. "Tnuva is the largest food company in Israel, and it is only appropriate that the largest food companies in every country are controlled by local sources, not owned by foreign governments."

The former Mossad head also said the Chinese would not accept a reciprocal arrangement: "China, with good reason, does not allow foreign firms to control its food production companies, and it knows why."

However, Halevy refused to speculate to Ynet about potential dangers posed by the purchase. "I do not know what China will do, I am not a prophet. But from this moment on the asset is China's and it will exploit this asset for security and financial purposes, because food is a component of national security."
Troubling decision
Earlier in the week, a ministerial committee opposed legislation presented to the Knesset's financial committee which was intended to limit the sale of strategic firms.

"The ministerial committee rejected an initiative to write legislation similar to laws passed by countries around the world, which would make every investment by a foreign government will be subject to investigation by a committee," he said.

According to the former Mossad chief, "This exists in Australia and Canada – in countries considered as examples of progressive governance that have a free market on one hand, and yet maintain national security on the other."

He emphasized that "according to the law, when a foreign government wants to purchase an asset in Australia or Canada, the state investigates the deal and decides whether to approve it – without having to publicly explain its decision."


However, "the Israeli government decided not to follow this path, based on a demand by Prime Minister Benjamin Netanyahu. From now on any foreign country can acquire Israeli assets without oversight. Today it's China, tomorrow it will be Russia."
China's acquisition spree
The Tnuva deal, the latest in a multi-billion dollar overseas acquisition spree by Bright Food, will give the Chinese firm access to both new cheeses and the Israeli firm's technological know-how in dairy production, trade sources and analysts said. Best known for its cottage cheese, Tel Aviv-based Tnuva booked 2013 revenue of 7.17 billion shekels ($2.05 billion) supplying a range of cheeses, as well as milk, yoghurt, meat and eggs.

The investment comes as increasingly affluent Chinese consumers opt to pay more for imported goods in the wake of safety scandals in local food supply chains, attracting the attention of global food giants as well as China's producers. The Chinese cheese market will be worth 2.7 billion yuan ($433.13 million) this year, doubling to 5.3 billion yuan by 2018, according to consultancy Euromonitor.

"China is still a niche market but there's lots of room for growth. We're getting increasing interest from international clients who are interested in China," said Matthieu David-Experton, Shanghai-based CEO at Daxue Consulting.

The deal could also give Bright Food access to Tnuva's dairy processing technology, increasing its dairy output, analysts said. Bright Food was China's fourth-biggest dairy producer last year by retail value.

"Israel is a country with highly developed agriculture and animal husbandry techniques. Tnuva, as Israel's largest food company, has a long history and various products and large market share," a Bright Food spokesman said in a text message sent to Reuters.

Zvi Lavi and Reuters contributed to this report.