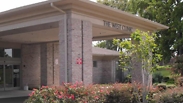 West Clinic
Photo: Courtesy
ALTO Real Estate Funds (ALTO), a US-based fund headed by Israelis Mody Kidon and Yaniv Melamud, has raised $12.2 million with the sale of three medical centers leased to the West Clinic in Memphis, Tennessee.

The sale has a capitalization rate of 6.3 percent, and was 27 percent above the purchase price - with a 55 percent return on equity (ROE).

ALTO purchased 55 percent of the assets for $9.4 million in March 2011, in a 20-year sale and leaseback agreement. American insurance corporation ANICO financed the purchase with a 7-year non-recourse loan.

The West Clinic is a leading organization in region, specializing in cancer treatment and research. During the period that the properties were under lease, the lessee was acquired by MLH, which operates seven hospitals across the country, making it the third largest medical institute of its kind in the US, and reportedly the second largest employer in Memphis. The company's A+ rating by S&P contributed to improving the asset's market value.

ALTO invests in yield-producing commercial properties in major US cities that have potential for asset development. The fund recently opened an office in New York City, under the management of its chief investment officer Peter Auerbach.

ALTO has been in operation for four years, and during that time has acquired 15 properties. It has an aggregate portfolio value of $330 million.

The fund is currently raising capital for ALTO FUND 2, targeted at some $100 million. The new fund has already closed on commitments of $33 million, with a second close expected in the coming weeks. This new fund focusing on the acquisition and repositioning of revenue-producing commercial assets in the US that provide a significant yield potential and low risk.

In February, the second fund completed its inaugural purchase with the acquisition of a 300,000 square foot open-air shopping center located in Moreno Valley in California, just 50 miles east of Los Angeles. The fund is currently closing on another asset in the San Diego area, with properties in Atlanta and Denver in the pipeline.