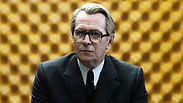 Mel Gibson has been repeatedly criticized for his 2006 anti-Semitic tirade, in which he said that "The Jews are responsible for all the wars in the world", but now he has a superstar defender in the form of fellow actor Gary Oldman.
Oldman told Playboy that Gibson had been turned into "an outcast" and "a leper" for his remarks, but that he should be forgiven as his detractors are "hypocrites".
"We're all f**king hypocrites. That's what I think about it," Oldman told Playboy. "The policeman who arrested him (in 2006) has never used the word 'n*****' or 'that f**king Jew?'"
He also said that Jewish complaints over Gibson's remarks were hypocritical.
"...some Jewish guy in his office somewhere hasn't turned and said, 'That f***ing kraut' or 'F**k those Germans,' whatever it is? We all hide and try to be so politically correct. That's what gets me."
Gibson, Oldman said, "is in a town that's run by Jews and he said the wrong thing because he's actually bitten the hand that I guess has fed him - and doesn't need to feed him anymore because he's got enough dough."
Oldman asked the interviewer to edit his comments "because it's going to make me sound like a bigot."
"So this interview has gone very badly," Oldman said, adding that he had been showing support for "all the wrong people".