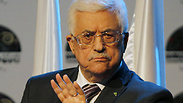 The Security Cabinet agreed Wednesday evening to look into policies meant to discourage payments by the Palestinian Authority (PA) to current and former Palestinian prisoners in Israeli jails, which Israel says encourages terrorism.

Details of the payments were presented in an official government memo released Thursday, which accused the PA of using "fungible" foreign aid funds to provide a financial incentive for Palestinians to commit acts of terror.

According to the memo, Palestinian prisoners in Israeli jails (including many convicted of terrorism) all receive a monthly stipend from the Ramallah government, in addition to other benefits that continue even after their release from prison.

Related stories:

It was unclear however, how officials reached the conclusion that at least part of the money was taken from foreign aid.

The government memo cited official PA budgetary reports, noting that $75.5 million had been paid out in stipends to convicted terrorists and their families in 2012. Excluding the $786 million that the PA received in foreign aid in the same year, their total yearly budget amounted to $2.3 billion - more than enough to cover the stipends.

Bayit Yehudi Chairman and Economic Minister Naftali Bennett suggested to Ynet on Wednesday that the funds in question came instead from taxes that Israel collects (estimated to be in the vicinity of $100 million per month) and then passes on to the PA.

The memo expressed outrage at the practice, saying that, "Providing financial support for terrorists not only violates basic morality, it encourages further terrorist outrages. For example, it may tempt young Palestinians to seek an answer to familial financial difficulties through the use of violence."

According to Israel, Palestinian prisoners serving longer sentences are given larger stipends, amounting to as much as $3,500 per month, while the average wage among workers in the West Bank remains a mere $641 per month.

Payments, however, go well beyond the monthly stipends, according to the Israeli government's figures. Prisoners are also offered a onetime payment upon release from jail. The smallest payment of $1,500 is given to those who served between 1-3 years, and the scale climbs all the way to $25,000 for those who committed the most serious crimes and remained in jail for at least 30 years.

Other, individual cases were cited in the official report, claiming that some prisoners may have received as much as $50,000 or even $60,000 upon release, while others had their families supported by the PA and one even had his wedding paid for.
Cultural conundrum
Other figures in the report hinted at a deeper cultural issue standing behind PA support for Palestinian terrorists in Israeli jails. In addition to monetary backing, the PA allegedly offers prisoners "administrative grades in its civil service or military rank."

According to the memo, 5-6 years in prison could be rewarded with the officer's rank of First Lieutenant or with the head of department position in the Civil Service.

Completing a sentence of 30 years or more grants a prisoner the rank of Major General with seniority, or a job as a minister in the government.

Prisoners are additionally supported according to the report, by receiving priority in "official positions" or continued severance payments of NIS 1,500 per month if no positions are available.

A wider cultural issue of social support can also be seen in the memo when the government claims that, "Palestinian Authority officials have attempted to justify these payments by claiming that they are 'social aid' to families of prisoners."

Notably, the government says that payments should be judged as paychecks and not social aid as little consideration is made of a prisoner's financial situation while only minor additions are given for married men or for those with children.

Bennett told Ynet that based on information gathered by his party, the funds allotted for paying prisoners sit in bank accounts owned by the Palestinian Ministry of Prisoner Affairs.

None of the MKs present at the Security Cabinet meeting spoke of what initiatives may be taken to prevent the funds reaching prisoners in Israel, but Bennett bluntly called for immediate action.

"My suggestion is to catch and grab these bank accounts in advance (before payment is completed at the end of the month) - at the beginning of next week," said Bennett, stressing the need to deal "a strong financial blow to the empty stomach of terror that will be felt by every terrorist in jail and every family outside, especially before Ramadan."