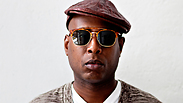 Legendary rapper Talib Kweli has canceled his participation in an Israeli music festival in which he was supposed to perform alongside Wyclef Jean and J.Views, citing Israel's treatment of Palestinians.

He made the announcement in a string of Tweets:

Kweli was supposed to appear in an international hip-hop, funk and groove festival planned for mid-August. The festival, held from sunset to sunrise in Hadera, was supposed to host Wyclef Jean, the Israeli group J.Views and Shantel and his group Bucovina Club Orkestar – which spearheaded the Balkan groove scene.

It seems his decision was preceded by a number of discussions regarding his support of the BDS movement.

blockquote class="twitter-tweet" lang="en">

I understand that many artists go get money & leave. I understand how that underwrites the policies of an oppressive govt.

— Talib Kweli Greene (@TalibKweli) June 30, 2014

The New York rapper, who gained recognition through his early collaboration with Mos Def, is a practicing Muslim affiliated with the Five-Percent Nation off-shoot of the Muslim Nation.

Like Mos Def his music and life is full of political activism, most notably fighting police violence against the African American community.