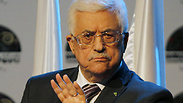 Palestinian President Mahmoud Abbas on Friday urged the United Nations Security Council to order an immediate truce in the fighting between Israel and the Hamas-ruled Gaza Strip.
Western-backed Abbas, who is based in the West Bank and agreed a power-sharing deal with Hamas in April after years of bitter and occasionally bloody feuding, called for international help.
"The Palestinian leadership urges the Security Council to quickly issue a clear condemnation of this Israeli aggression and impose a commitment of a mutual ceasefire immediately," he said.
Prime Minister Benjamin Netanyahu told Israelis in a televised statement on Friday that he would not stop the four-day military operation until calm had returned to the country, which has for weeks been plagued by increasing rocket fire from Gaza. Until then, he said, no international pressure could persuade him to end the assault.

Traditional broker Egypt, now ruled by the enemies of Hamas' Muslim Brotherhood parent organization, is today locked in a feud with Hamas over the group's alleged support for militants in Egypt's Sinai desert - something Hamas denies. Cairo said on Friday its "intensive efforts" with all sides to end the warfare has met only "intransigence and stubbornness".
Izzat El-Risheq, a Hamas official told Arab television Al-Hadath "there are efforts for a ceasefire," but demanded Israel stop its offensive before any deal could be reached.