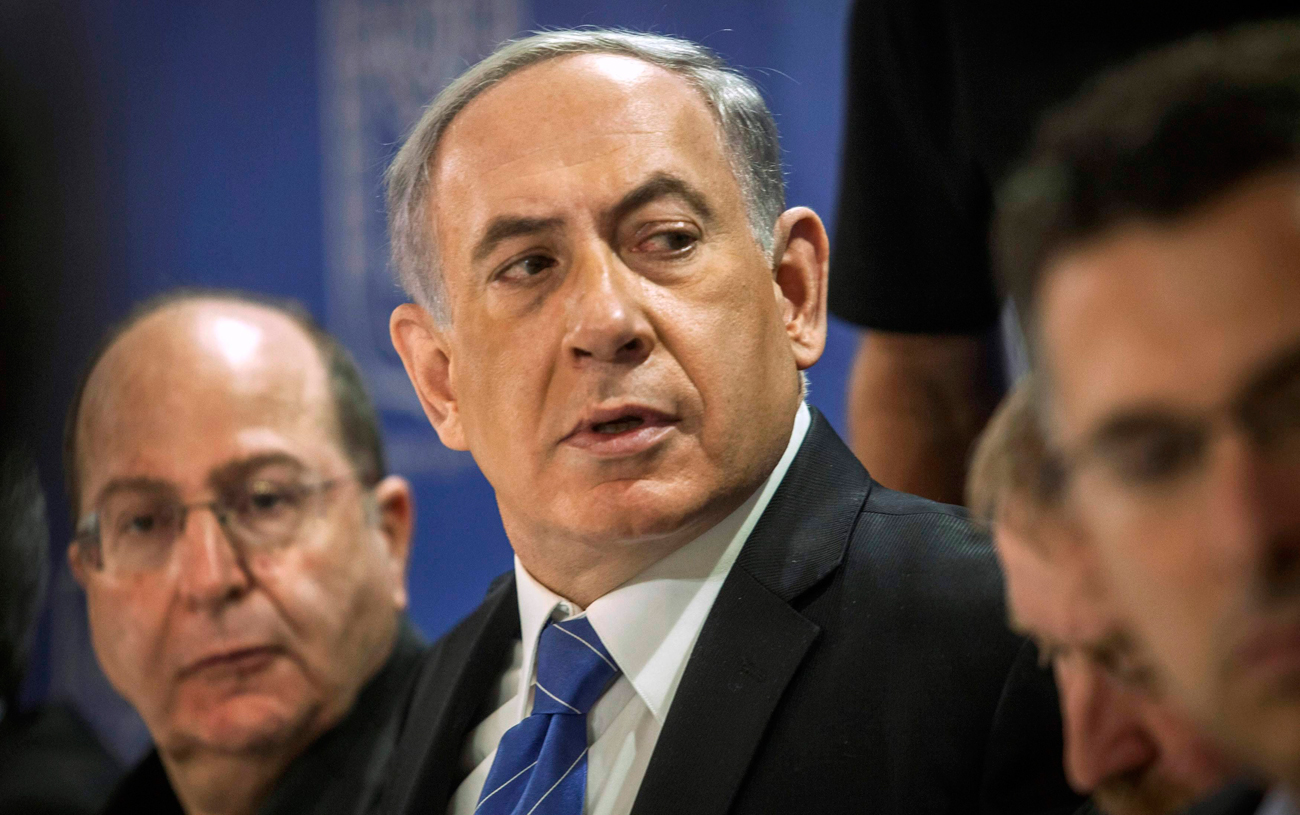 Prime Minister Benjamin Netanyahu
Photo: Reuters
Egypt's President Abdel Fattah al-Sisi
Photo: AP
After Egypt's President Sisi reiterates the need for ceasefire talks, a source within Israel's Security-Cabinet spoke to Ynet and indicated that Israel plans to continue its Gaza operation until all of the terror tunnels are destroyed, and as of now has no intention to join ceasefire talks in Cairo.
Egypt's President Abdel Fattah al-Sisi said on Saturday a ceasefire plan proposed by his country provided the only chance to end fighting between Israel and Hamas in Gaza, but warned that lost time further complicated matters.
Though Friday's ceasefire collapsed almost immediately, the Egyptians seem optimistic about the current attempt to get sides back to the table, and reports claimed a Palestinian delegation was making its route to Egypt.
An Israeli official close to the Israeli Security-Cabinet said that Israel has in the meantime decided not to send any delegation to the talks. Meanwhile, reports claim the Palestinian delegation is en route to Egypt.
"There are no longer any ongoing communications regarding a ceasefire," an Israeli official told Ynet, adding that "as of now no discussion is going on about sending an Israeli delegation to Cairo for talks."
According to the source, as of now, the current Israeli position is to continue its operation in Gaza until the current mission – the destruction of Hamas' complex system of tunnels – is done, without striving to reach a deal with Hamas.
"Let Hamas chase us," the top political source said, "we will finish our mission regarding the tunnels and then decide when we withdraw our forces."
Regarding the possibility of reaching a truce agreement, the official said "there is no (ceasefire) deal, but there is deterrence like there was in Operation Cast Lead (Israel 2009 Gaza operation).
"Hamas is playing a double game regarding the kidnapping so as not to give him too much strategic clout."
Hamas' spokesperson in Gaza, Mushri al-Masri said "Hamas has left for negotiations in Cairo from a position of strength. Israel is now the one trying to change the equation and negotiate while fighting continues."
Egypt: Deal could've stopped blood shed
"The Egyptian initiative is a real chance to find a real solution to the crisis taking place in the Gaza Strip," he told reporters in Cairo during a joint press conference with Italian Prime Minister Matteo Renzi.
"Lost time ...complicates the situation more and more... If they (Hamas) would have accepted the Egyptian proposal, then a lot of blood shed would have been prevented."
A Palestinian Liberation Organization delegation led by senior official Azzam Al-Ahmed will fly into Cairo from Jordan for talks, a Palestinian official in Ramallah said. Exiled officials from Hamas and the Islamic Jihad militant group will also join the negotiations.
But following a breakdown of a truce on Friday, Hamas officials in Gaza will not attend.
Palestinian media has reported that the Palestinian delegation to the Egyptian talks has left Ramallah for the Egyptian capital Saturday. The delegation , which was handpicked by Palestinian President Abbas is expected to make a stop in the Jordanian capital of Amman.
Meanwhile, the Palestinian Authority continues to maintain an air of optimism and believes that it is possible to salvage the talks. A senior source in PA President Mahmoud Abbas' Office said that a Palestinian delegation will fly to Cairo on Saturday, "regardless of circumstances."
Hamas' aim since the beginning of the operation – to arrive in Cairo with a strong hand for negotiations in the form of a kidnapped soldier – may well have been reached, which is why they suddenly seem interested in the Egyptian mediation efforts.
Hamas believes the Israeli response to a kidnapping will be severe and are prepared for the possibility, even at the price of hundreds more casualties in Gaza. The timetable for Hamas for reaching a lasting ceasefire has now become flexible – as long as the kidnapped solder remains in their hands until they arrive in Cairo.
Reuters and the Associated Press contributed to this report.