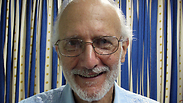 Three hundred US rabbis urged President Barack Obama to "take action" to secure the release of Alan Gross, a US government subcontractor jailed in Cuba for attempting to establish Internet communications for Cuban Jews.

Gross, 65 and in deteriorating health, has served nearly five years of a 15-year sentence, and his case remains a serious obstacle to improving US-Cuban relations, which have been marked by more than 50 years of hostility.

A subcontractor for the US Agency for International Development, he was working on a project in Cuba considered illegal and subversive when he was arrested in 2009.

"Alan went to Cuba on behalf of our government. His immediate release from prison in Cuba and return to the US must be a priority for our nation. Indeed, we believe this is a moral imperative," the rabbis wrote in a letter dated Friday and released to the media by Gross' lawyer on Monday.

Last year a bipartisan group of 66 US senators sent a similar letter to Obama, but little apparent progress has been made toward Gross' release.

Cuba has called for a swap of Gross for three of its spies serving long prison terms in the United States, an idea the Americans have rejected. The United States has repeatedly demanded Gross' release, though formal talks on the issue have never taken place.

Gross has vowed not to spend another year in prison, threatening to take his own life, according to his Washington-based lawyer, Scott Gilbert.

Increasingly despondent, especially since the death of his 92-year-old mother in June, Gross has lost 100 pounds (46 kg) in prison and most of the vision in his right eye, and his failing hips prevent him from exercising, according to Gilbert.

"Our communities are gravely concerned that Alan continues to languish in a Cuban prison nearly five years after his arrest," the rabbis wrote to Obama. "We ask, with all respect, that you take whatever steps are necessary to ensure a prompt end to Alan's, and his family's, continuing nightmare."