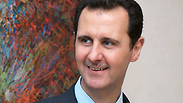 The tables have turned against Syria's President Bashar Assad who was considered to be on the way to victory in his country's civil war some six months ago, but now faces a changing reality in the region as he loses his closest allies, political sources told the Telegraph in a report Saturday.

Due partly to new threats to Middle East powers in the form of Islamic State (ISIS) militants in Iraq and Syria, those once considered closest to Assad's regime including Iran and Lebanon's Hezbollah, are now reconsidering their respective positions.

One diplomat told the Telegraph, "I think Iran now realizes they cannot win the Syrian conflict whilst Assad is in power."

Another source, whom the Telegraph said took part in recent discussions with key Iranian figures, said that the successes of ISIS in Syria have changed the Ayatollah's goals and interests in the country. According to the report, the diplomat's exact wording was that Iran is now prepared to "burn" Assad, particularly if it came as part of a deal to ease Western sponsored sanctions against Tehran's nuclear program.

Related stories:

Meanwhile, a Syrian official told the Telegraph that cracks had begun to expand between Hezbollah and the Syrian regime. While Hezbollah is Shia, the politician said that, "Much of the Syrian army is Sunni and they see Hezbollah as too sectarian. Some from the Syrian army won't work with Hezbollah."

The official's comments on Iran and Hezbollah's relations with Assad point to a more general change in regional political dynamics being forged throughout the Middle East in the face of ISIS' lighting military advances and public beheadings of Western journalists and aid workers.

Iran's position seems to have changed the most as Ayatollah Khamenei even said that he would be willing to work militarily with the US in order to blunt ISIS advances in Iraq.

Also, diplomatic relations between Iraq and Saudi Arabia, long-time rivals, have shown signs of improvement as they both consider how to secure their borders and ensure the survival of regional allies.