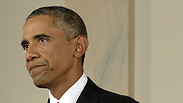 Whether Washington likes it or not, Shi'ite Iran, a key ally of the governments of Iraq and Syria, is all but certain to be a major player in the fight against the Sunni militants of Islamic State.

Bitterly at odds over most major Middle Eastern issues, the United States and Iran now essentially find themselves on the same side in an escalating crisis over the Islamist group that has seized large swathes of Iraq and Syria.

While hardly anyone sees this as a case of "the enemy of my enemy is my friend," an old proverb that resonates even today through the geopolitics of the region, a common foe could give Washington and Tehran rare common ground.

Any effort to bring Iran and the United States closer will not be easy.

Outright US-Iranian military cooperation against Islamic State appears to be off the table and Iran is also being frozen out of membership in the international coalition being assembled by President Barack Obama.

Current and former US officials acknowledge that American and Iranian interests rarely coincide, so the challenge will be to make sure Iran's role is as constructive as possible.

"They will clearly be part of this," said Aaron David Miller, a former Middle East adviser to Republican and Democratic administrations. "They have boots on the ground in ways that we don't . But there's good reason for us to be wary."

Washington's preferred dynamic, experts say, is for Tehran to work separately toward the goal of defeating Islamic State while the two countries seek to "deconflict" their activities, essentially to avoid stepping on each other's toes.

The United States cut off diplomatic ties with Tehran during a hostage crisis after the 1979 Islamic revolution, and the Obama administration has made curbing Iran's disputed nuclear program a high priority.

"Their irresponsible behavior reminds us that the enemy of our enemy may still remain our enemy," the former head of the US military's Central Command, retired General James Mattis, told a congressional hearing last week. "There may be ways that we can work in parallel. But I'd be very cautious and have very modest expectations."

Any material cooperation between the United States and Iran, for example in sharing intelligence about Islamic State movements, would have to be behind the scenes or done through intermediaries, experts say.

The reason is that Washington's Sunni Arab partners in the fight against Islamic State regard Iran with even more suspicion than U.S. officials and see it as trying to deepen Shi'ite dominance in Iraq and extend its own influence in the region.
DC's dilemma
Iran's backing for allied Iraqi Shi'ite militias poses a particular dilemma for Washington. U.S. officials are mindful that the groups have helped blunt Islamic State's momentum in Iraq after the Iraqi army collapsed in the north in the face of Islamic State's onslaught.

But Washington also sees the potential for further alienation of the large Sunni minority that has helped fuel the rise of Islamic State.

"What the US wants is (for Iran) to create some measure of discipline over these militias' activities so that it doesn't become widespread attacks against Sunnis," Miller said.

It would not be the first time the United States and Iran have found common cause and become uneasy bedfellows.

During the US-led invasion of Afghanistan in late 2001, officials from both sides say Iranian intelligence cooperation was invaluable in routing the Taliban and securing the advance of the Northern Alliance rebel forces. Information from Tehran helped to target air strikes and win over tribal groups.

Some US and other Western officials privately say that working with Tehran in a similar way might make sense in the fight against Islamic State, but they concede that geopolitical rivalries and sectarian hostilities between Iran and Sunni coalition members will make it impossible to coordinate this time.

At the same time, experts say there is relatively little the United States can do to stop Iran from weighing into the fight against Islamic State on its own terms as Tehran continues efforts to prop up the government of Syrian President Bashar Assad and strengthen its clout with Iraq's Shi'ite dominated leadership.

"The US cannot stop Iran from following its own agenda when it comes to Iraq and Syria," says Hayat Alvi, professor of Middle Eastern studies at the US Naval War College, adding that distrust between the two nations remained enormous. "That makes for a very poor partnership."

Even so, Tehran has emerged as a ready source of weaponry for Baghdad, provided much more quickly and with fewer strings attached than US military aid, and Washington appears to have quietly acquiesced to this arrangement.

A detachment of Su-25 Russian-built attack jets delivered at short notice in early July were almost certainly supplied to Iraq by Tehran, London's International Institute for Strategic Studies said after examining assorted photographs.

With the launching overnight of the first US-led air strikes against Islamic State targets in Syria, Washington may be counting on Tehran to ensure that Assad keeps his air-defense system in check.

The campaign against Islamic State offers further prospects for the United States and Iran to take advantage of a tentative thaw in relations that started last year with Obama's diplomatic outreach to Tehran, which resulted in the latest rounds of nuclear talks with Western powers.

But some Washington-based analysts caution against placing too much trust in Iran's intentions or its willingness to help ease the Islamic State crisis.

"If the Iranians really wanted to do something substantive, they would have done it long ago," said James Carafano, a military analyst at the conservative Heritage Foundation think tank. "A better U.S. strategy would be focusing on minimizing Iranian influence."