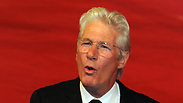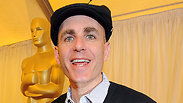 American actor Richard Gere will star in the lead role in a new film written and directed by award-winning Israeli director Joseph Cedar, Yedioth Ahronoth has learned.

The movie's production began recently and, according to a source in the industry, Gere has agreed to participate in it.

Honor

Israeli director behind such films as 'Footnote' and 'Beaufort' to join Academy of Motion Picture Arts and Sciences.

The film, which is expected to be named "Oppenheimer," will be shot in Israel and in New York. It will be Cedar's fifth cooperation with producer David Mandil. The two were nominated for an Oscar twice with the films "Footnote" and "Beaufort."

Gere will likely star in the film alongside Israeli actor Lior Ashkenazi (who starred in "Footnote") in the other lead role.

The film will focus on Norman Oppenheimer, a not-very-important New York Jewish activist, who walks on Madison Avenue one day and spots Micha, a tired Israeli politician, staring at the window of a luxury shoe store. Oppenheimer does what he knows best, and 15 minutes later the two of them walk out of the shop – Micha with a $1,137 pair of shoes and Norman with a lifetime friend.

Richard Gere, 65, began his acting career in the 1977 when he played a supporting role in "Looking for Mr. Goodbar." Since then, he has been considered one of Hollywood's biggest actors, although he has never been nominated for an Oscar. His famous films include "Pretty Woman," "An Officer and a Gentleman," "American Gigolo," "Autumn in New York," "Chicago" and "The Double."

Cedar, 46, is one of Israel's most successful filmmakers. His debut film, "Time of Favor" ("HaHesder" in Hebrew) about a complex love triangle in the middle of a terrorist conflict in the West Bank, hit the screens in 2000. Four years later, he wrote and directed "Campfire" about a woman's battle for acceptance into a new settlement of religious Jews.

In 2007, he directed the Oscar-nominated "Beaufort" about an IDF unit stationed at the isolated mountaintop post in Southern Lebanon during the First Lebanon War. He co-wrote the screenplay together with Ron Leshem, based on Leshem's novel of the same name.

His last film, "Footnote," which was released in 2011, won the Best Screenplay Award at the 2011 Cannes Film Festival. The movie focuses on the troubled relationship between a father and son who teach Talmud at the Hebrew University of Jerusalem.