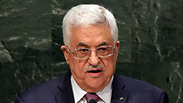 Palestinian Authority President Mahmoud Abbas
Photo: AP
A Palestinian official close to Palestinian Authority President Mahmoud Abbas has told The Media Line that security preparations are underway for the president to visit the Gaza Strip in the next few weeks: the first time since 2006. The visit would seem to mark the victory of his Fatah movement over the Islamist Hamas faction which has controlled Gaza since 2007.

"There is a lot of talk about the President going, but the goal of the visit has yet to be worked out," the official said, saying there had to be more to the visit than just a photo opportunity.

Related stories:

When pressed, he said Abbas is expected to make a major announcement from the Gaza Strip, but failed to say exactly what it would be. "It could be about new Palestinian elections, a unity government (between Fatah and Hamas) or lifting of the siege on Gaza," the official said.


Until now, Abbas reportedly was afraid to visit Gaza fearing for his own safety because of the rivalry between the two main Palestinian factions. The reports of a visit came after Palestinian Prime Minister Rami Hamdallah convened the first meeting of a joint government with Hamas in Gaza last week.

The Abbas visit also comes as dozens of donor countries are meeting in Egypt to discuss rebuilding the Gaza Strip after this summer's fighting between Hamas and Israel.

Abbas has said it will cost $4 billion to rebuild the embattled Gaza Strip. As the conference convened, Qatar offered $1 billion in aid, and US Secretary of State John Kerry announced the US would chip in an additional $212 million, and the United Arab Emirates promised $200 million. A total of $5.4 billion was pledged at the October 12 donors' meeting.

However, all of the money will not be useful unless Israel agrees to allow construction materials like cement and iron into Gaza. In the past, Israel has said that Hamas could divert that material to build underground tunnels, dozens of which were discovered during the latest fighting, and weapons. Both the US and Israel insist that they won't deal directly with Hamas, which they consider a terrorist organization.

The international community has made clear that it prefers that a unity government, with Abbas's Fatah as the senior partner, be in charge in Gaza. That would also be the key to reopening the Rafah crossing between Gaza and Egypt.

Since 2007, when Hamas took over Gaza by force, Fatah has kept a relatively low profile in the Gaza Strip. "Fatah has been suppressed by Hamas, its members imprisoned and even shot," a member of the group told The Media Line on the condition of anonymity because he did not want to publicly speak out against the Gaza rulers. He also said Hamas replaced many Fatah members with its own.

When it comes to the role of the Palestinian Authority (PA) in Gaza, passports are still issued in Ramallah and mailed to Gaza free of charge. The PA pays for water and electricity in Gaza, although many say that Hamas charges the Gaza residents a second time.

Long-time Fatah activist in Gaza, Mamoun Swaidan, confirmed to The Media Line that discussions were being held in advance of an Abbas visit, but said he did not know if Hamas is being included in these talks.

"The president is planning to visit Gaza and does not need an invitation from anyone to do so. Gaza is a part of our national state and he (Abbas) has complete jurisdiction here, like the West Bank. I am sure he will visit Gaza very soon," Swaidan, who is Fatah's Gaza-based international affairs officer, said.

Fatah has continued to pay the salaries of tens of thousands of its employees in Gaza who were replaced by Hamas loyalists. "Abbas is responsible for Gaza not just today but from before. To those who have doubts, yes, Abbas is back in charge of Gaza," Swaidan said.

He said that the "presence and power" of Abbas and the Palestinian Authority on the ground will be seen soon.

There has clearly been a change on the ground. In July, Hamas supporters chased out the Palestinian Minister of Health who was bringing medicine and equipment to Gaza.

Hamas Interior Minister Kamal Abu Madi has denied media reports that the presidential guards and intelligence officials of the PA would return to Gaza, comments that directly contradict a statement by the Deputy Prime Minister Muhammad Mustafa, who on Friday said his government would assume control of Gaza crossings today.

"Hamas has been crippled, they know Gaza won't be rebuilt without President Abbas but it will take time for them to come to grips with reality," Swaidan said.