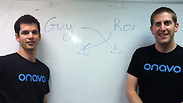 An unusual experiment was conducted recently in Zambia, an African country of some 15 million people: Facebook invited local residents with a mobile phone to download a special app developed for them, which allows them to access to websites and essential services in areas such as health, employment and local information. All this information is available to them for free, which means they do not have to pay for browsing.

Why would Facebook give Zambians free internet? The answer is internet.org, an ambitious, large-scale project developed by Facebook CEO Mark Zuckerberg with one purpose – to provide internet to the 4.4 billion people worldwide, mainly in rural, low-income populations, who still do not have access to the network.

Internet connectivity is one issues closest to Zuckerberg's heart. He was long wanted to make Facebook a great deal more than just a social network where users post pictures or complain about food prices. In order to promote the program, he is travelling around the world and meeting with key figures who can help him promote his vision, from Mexican billionaire Carlos Slim to Indian Prime Minister Narendra Modi.

At the forefront of this global effort, Zuckerberg selected a "blue and white" team: Guy Rosen, product manager for internet.org, who is based at Facebook headquarters in Menlo Park, California, and Roi Tiger, director of Facebook development in Israel. They both joined Facebook last year after the social media giant acquired their start-up, Onavo, and today lead the technological development that will make Zuckerberg's project possible.
'Bringing the web to the world'
"The Internet is changing people's lives," says Rosen. "We see what it does for our lives here, but there are places in the world where this is not the case. It is quite surreal to think that two-thirds of the people in the world are not connected to the Internet. We at Facebook are trying to understand how to promote connectivity.

"When we explored the issue, we found something absurd: 85 people of the global population live in places with mobile internet coverage. This means that, technically, they are able to connect to the Internet through their mobile phones. However, only one third of the world's population is actually connected. Therefore, the problem is not the physical infrastructure."

So what's actually missing?

"We did a lot of research and found that there are two main reasons for this: The first is cost. For people in developing countries it is too expensive to connect to the Internet - they cannot afford it. The second reason is awareness. People living in developing countries do not understand what the Internet is, what it can do for their lives, or how it can help their livelihoods. In other words, it is the chicken and the egg: people do not experience the Internet because of the cost, and therefore do not understand its potential. "

How can these barriers be overcome?

"The idea is to give people access to a free basic online package of services and information. This includes health, education, employment, media, local content and more. To this end, we are working together with the mobile operators. In the past year, we have conducted several experiments with companies in Africa, Asia and South America."

The internet.org application is the vanguard of the various projects. It was devised at the Facebook development center in Israel, and launched in Zambia in July. This is one of the first serious attempts by Facebook to implement the project on the ground.

Zambia residents can download the application to Android devices, and it displays links to Google, Wikipedia, Facebook, job search sites, information on health, women's rights and more areas aimed to interesting and relevant to the people of the country.

As long as the user remains on these sites, they are not charged for browsing. If the user tries to access an external site, a pop-up alert warns him or her that there will be charges. To facilitate this process, Facebook teamed up with local service provider Airtel Zambia. And Zambia is just the start - the application will be expanded to other countries too.

What benefits are there for the cellular companies in these countries who partner with Facebook?

"Our mission this year is to work with mobile operators to build products that will allow this cooperation to be economically sustainable for them. They need to make money and keep investing in infrastructure, and we want to allow them to build models that allow them to give free service. In our trials in the Philippines, where we collaborated with a local cellular service, we were able to connect millions of people to the Internet. They tried Facebook first, and from there discovered the entire Internet. Along the way, 60 percent of those people have become paying subscribers of mobile operators."

Facebook is not content with just encouraging people to connect to the Internet. It has launched "connectivity labs", designed to develop future technologies that could bring the Internet to areas where today there is no infrastructure or coverage - for example via satellites or unmanned aerial vehicles.

"The goal is to look at things in timeframe of 10 years forward, and develop technologies that will change the equation entirely in terms of how people connect to the Internet," says Rosen.

Facebook is a social network. Why is involved in projects such as Internet access in the developing world? How does it profit from this?

"We won't earn anything in the short term. We believe in the mission. Again and again I see how the Internet is changing people's lives. This morning I read an amazing story about a family in a small village in northern India who wanted to build a road leading to the village, so that doctors from the big city could reach them. The government hasn't provided them with a budget, so they tried to raise money from individual people, without success. Finally, they opened a page on Facebook, raised the funds - and built the road. You hear these things, and it's amazing. You say to yourself - that's what we want to do in the world. "

After announcing internet.org, Zuckerberg drew criticism that Facebook is trying to present the project as altruism, but in reality is acting out of financial interests. The third world countries have billions of people who are not yet on Facebook - a massive, untapped potential for new users. For Facebook, the critics argued, it is worthwhile to connect them to the Internet in order to transform them into its customers.

"If we wanted to focus on the bottom line, we wouldn't have invested a lot of resources in developing countries," says Rosen. "We would have invested these amounts in developed countries, where there are also developed advertising markets. We won't see any income from the developing countries in the near term. In the long term, everyone will benefit: the high-tech industry will benefit because there are a lot of people who will use the internet, and we will too. We don't deny it. But ultimately, people will also eventually discover the Internet this way. Nowadays, the Internet is growing at a rate of 9 percent per year. We want to accelerate that. "

These countries have more pressing problems, such as medicine, food and infrastructure. Maybe that's what Facebook should do to help these people?

"Everyone has to bring to the table what he can. We do not understand medicine, but we understand the Internet and connectivity. Furthermore, bear in mind that the Internet does improve people's lives. A study by Deloitte (consulting company) showed that increasing access to the Internet in developing countries can create 140 million new jobs and lift 160 million people out of poverty."

Similarly, Rosen is aware of the scope of the mission resting on his shoulders. "I work hard, and long hours. It's like setting up another start-up, but there's something about this task that it simply enormous. Someday we will look back and say: 'Wow, we were part of it."

 
Committed to Israel
Rosen is 34, married with 2 children and living in Sunnyvale, California. ("A 20-minute drive to the Facebook headquarters in Menlo Park.") He met Roi Tiger (aged 30, married, living in Tel Aviv) during their military service in the 8200 unit. After his release from the army, Rosen worked at various startups, and Tiger was among the first employees at Modu, a company established Dov Moran that aimed to develop a modular mobile phone.

In 2009, their paths crossed again, and they set up the Onavo application, which allows its users to have money on their mobile data packages. The application won millions of users - and is still functioning and available. Onavo was acquired last year by Facebook, and led the parent company to open an R&D center in Israel. The amount of money that changed hands has never been revealed, but is estimated to be between $150 million and $200 million.

Was there any hesitation about the decision to sell?

Rosen: "We decided that this was the right way to achieve what we want to do. The sense is that the acquisition was not the end of the road, but just the beginning of our work. Today we are working even harder than before the purchase. It has allowed us to take what we've done and apply it to one another scale entirely. It's the dream of every entrepreneur to change the world, and suddenly we have the opportunity and ability to do it."

Both Rosen and Tiger say that Facebook regards Israel as an important asset. Proof of this is that Facebook only operates two development centers outside of the US – in London and Ramat Gan.

"Facebook is aware of the achievements of its office in the country within the framework of the internet.org," maintains Tiger. "I can say that I am already in concrete discussions about the next projects that we will bring to Israel, not only related to internet.org, but also other vital issues are very important to us as a society. This shows Facebook's commitment to Israel."

The company's offices in Israel are currently undergoing expansion. The R&D center grew by 50 percent last year to 50 employees, and is expected to continue to expand and recruit more staff. Rosen and Tiger are fully aware of the hard fight going on over each talented engineer in Israel, and are trying to highlight the benefits of working for Facebook.

"Facebook has a startup culture," says Tiger. "It's like a big startup. Engineers have a lot of freedom to come up with new ideas and take risks."