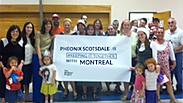 Keeping Shabbat in Phoenix, Arizona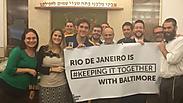 And in Rio de Janeiro, Brazil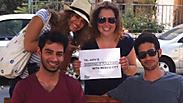 An international movement called The Shabbos Project has launched an initiative calling on Jews from around the world to keep Shabbat together this coming Friday and Saturday.
Using the hash tag #Keepingittogether, the movement has garnered participation from at least 350 cities around the world, including Tel Aviv, Jerusalem and Modiin.
Holy Day
Jewish day of rest has allowed work to be a choice for me, not a habit.
The movement is led by the Chief Rabbi of South Africa, Rabbi Warren Goldstein. Last year, several South African cities participated in the event, which had an estimated 55,000 participants, some of which kept Shabbat for the first time.
The success of the event has attracted the involvement of many businesses and private individuals in Israel. The Rami Levy supermarket chain will offer challah bread for NIS 1 (about $0.27) this coming Friday to show its support for the event.
Levy says he created the promotion "to take part in the movement, help those in need, and because there is nothing more important than keeping Shabbat."
Cherie Albucher from South Africa, who now resides in the central Israeli city of Modiin, will show her solidarity with the movement by hosting a Challah baking event with 300 young women.
"I strongly believe in the unity of the Jewish people, and it was important for me to support this movement as a former South African. With everything that is happening around the world, and especially here in Israel, we have seen what the strength of the nation of Israel can do after Operation Protective Edge. It is important to feel the togetherness," she says.
Several other events relating to the Shabbos Project will take place starting this Thursday in various cities in Israel, including Tel Aviv and Jerusalem.