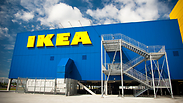 Unlikely analogy
Photo: Shutterstock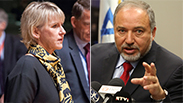 A somewhat unusual war of words took place Thursday, after the new Swedish government made good on a recent pledge to recognize the state of Palestine, a move to which Foreign Minister Avigdor Lieberman responded furiously.
"The Swedish government should understand that Middle East relations are more complex than a piece of self-assembled IKEA furniture, and the matter should be handled with responsibility and sensitivity," Lieberman said, as he announced that Israel would be pulling its ambassador from Stockholm.
But Swedish counterpart Margot Wallstrom was unmoved by Lieberman's analogy.
"I will be happy to send Israel FM Lieberman an IKEA flat pack to assemble," she said. "He'll see it requires a partner, cooperation and a good manual."
Lieberman also said the only way to reach an agreement between Israel and the Palestinians was through honest negotiations.
"This kind of move strengthens the Palestinian's unrealistic demands and pushes an arrangement further away," he maintained. "It's a shame that the government of Sweden chose to take a declarative step that only causes harm."
Writing in Swedish newspaper Dagens Nyheter in advance of the announcement of recognition, Wallstrom said that, "Today's recognition is a contribution to a better future for a region that has for too long been characterized by frozen negotiations, destruction and frustration."
She had also expressed the hope that Sweden's "excellent cooperation (with Israel) would continue", and that the decision would be met in Jerusalem "in a constructive way."