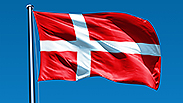 Denmark to vote on Palestinian recognition
Photo: Shutterstock
Denmark's parliament will vote on a resolution calling on the government to recognize a Palestinian state in early January 2015, the EUObserver reported on Monday.

"The parliament directs the government to recognize Palestine as an independent and sovereign state within pre-1967 borders and, by extension, provide the state of Palestine with full diplomatic rights," the draft text says.

The motion was introduced by deputies from three small left-wing parties: the Red-Green Alliance, the Socialist People's Party, and Greenland's Inuit Ataqatigiit.

The first debate on the motion will be held in the Danish parliament on December 11.

Denmark is following in the footsteps of Sweden, which officially recognized Palestine at the end of last month, and symbolic votes in the parliaments of Britain, Ireland and Spain. French lawmakers are set to vote on a non-binding motion on December 2.

The European Union was also planning on voting on Thursday on a resolution to recognize a Palestinian state, which would urge member states to follow suit.

But while lawmakers in the Danish parliament push for recognition, it is not in line with the administration's stance.

After Sweden announced that it would recognize a Palestinian state, Danish Prime Minister Helle Thorning-Schmidt said the country will not follow Stockholm's example.




"We all have the same goal of creating peace in the Middle East. In Denmark, we also support a two-state solution, but we have chosen another direction and we stand by that. But it is important to say that every country makes its own decisions on this question but we all agree on the same goal: creating peace in the Middle East," Thorning-Schmidt told reporters.

According to reports on Swedish media, Norwegian Prime Minister Erma Solberg also said that Oslo would not recognize Palestine before a two-state solution was achieved.

UN Secretary-General Ban Ki-moon said Monday recognition of a Palestinian state is gaining traction, and "that momentum will grow," asserting that failure of the international community to advance peace talks between Israel and the Palestinians was spurring governments and parliaments to make these unilateral moves.

Denmark's Foreign Minister Martin Lidegaard echoed Ban's comments.

"The positions of member states (on Palestine recognition) are evolving. This, in my view, makes sense as the peace process is not showing any progress," he told the EUObserver.

However, Lidegaard noted the timing for Denmark to recognize Palestine "has to be right."

He encouraged EU steps against Israeli settlement construction instead. "Israel continues to, unacceptably, expand the illegal settlements and thus de facto undermines the possibilities for a two-state solution," the EUObserver quoted him as saying.

Former Danish foreign minister Holger Nielsen, on the other hand, said EU recognitions of Palestine could help restart peace talks, and "would give the Palestinians a better position in the negotiations, or, at least, a less unequal position."

A spokesman for Israel's EU embassy told the EUObserver that recognizing a Palestinian state "without direct talks between the two sides only pushes them further apart," thus sending the message that "negotiations are futile."