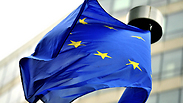 France said on Friday it was working with partners on a "final" diplomatic push to overcome the impasse between Israelis and Palestinians, including by setting a two-year timeframe to end the conflict through a UN-backed resolution.

"If this final effort to reach a negotiated solution fails, then France will have to do what it takes by recognising without delay the Palestinian state," Foreign Minister Laurent Fabius told parliament.

Lawmakers are set to hold a symbolic parliamentary vote on Dec. 2 on whether the French government should recognise Palestine as a state, a move that Israeli Prime Minister has called a "grave mistake". The vote has raised domestic political pressure for the government to be more active on the issue.

Fabius told deputies that, were they to adopt the motion, it would not change Paris' immediate diplomatic stance.

But Fabius said France was working at the United Nations to get a resolution adopted that would set a two year timeframe to reach a negotiated solution. He also proposed an international conference in parallel to pressure the two sides.

"The objectives are ... to create detailed parameters to resolve the conflict that would be adopted by the international community and set the basis of future negotiations. We must fix a calendar because without one how do you convince anybody that it won't just be another process?" Fabius said.

The announcement came not long after Sweden voted in support of recognition, and Spain, Britain, and Ireland held symbolic votes.

The European Parliament is scheduled to vote on a resolution recognizing a Palestinian state on December 18. Left-wing parties who proposed the motion - the European United Left/Nordic Green Left (GUE) and the Progressive Alliance of Socialists and Democrats - believe such recognition could help lead to a peace accord with Israel.

On the other hand, the European People's Party, a center-right party which requested the postponement, wants to condition recognition of Palestine on first reaching a two-state solution through peace talks with Israel.

Israel has been working to foil the decision, with officials warning that if the motion passes, the country will view Europe's decision as anti-Israeli. Israel's ambassador to the European Union David Walzer and members of his delegation held urgent meetings recently with the parties' political advisers.

The ambassador also held an urgent briefing meeting with dozens of members of the European Parliament.

Itamar Eichner contributed to this report.