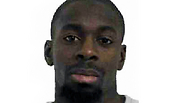 Kosher supermarket terrorist Amedy Coulibaly
Photo: AFP
French President Francois Hollande on Friday denounced the killing of four hostages at a kosher supermarket in Paris as "an appalling anti-Semitic act."

Following heavy loss of life over three consecutive days, which began with Wednesday's attack on the Charlie Hebdo satirical magazine that saw 12 people shot dead, French authorities are trying to prevent a rise in vengeful anti-immigrant sentiment.

Related stories:

Hollande warned that the danger to France - home to the European Union's biggest communities of both Muslims and Jews - was not over yet.

"These madmen, fanatics, have nothing to do with the Muslim religion," Hollande said in a televised address. "France has not seen the end of the threats it faces."

US President Barack Obama also expressed American support. "I want the people of France to know that the United States stands with you today, stands with you tomorrow," he said.

World Jewish Congress President Ronald Lauder joined the condemnations, saying "Jewish life in France under threat if terror does not stop".

Officials said Cherif Kouachi and his brother Said, both in their thirties, died when security forces raided a print shop in the small town of Dammartin-en-Goele, northeast of Paris, where the chief suspects in Wednesday's attack had been holed up. The hostage they had taken was safe, an official said.

Automatic gunfire rang out, followed by blasts and then silence as smoke could be seen billowing from the roof of the print shop. Amid thick fog, a helicopter landed on the building's roof, signaling the end of the assault. A government source said the brothers had emerged from the building and opened fire on police before they were killed.

Before his death, one of the Kouachi brothers told a television station he had received financing from an al-Qaeda preacher in Yemen.

"I was sent, me, Cherif Kouachi, by al-Qaeda of Yemen. I went over there and it was Anwar al Awlaki who financed me," he told BFM-TV by telephone, according to a recording aired by the channel after the siege was over.

Al Awlaki, an influential international recruiter for al-Qaeda, was killed in September 2011 in a drone strike. A senior Yemeni intelligence source earlier told Reuters that Kouachi's brother Said had also met al-Awlaki during a stay in Yemen in 2011.
Targeting Jews
Minutes after the print shop assault, police broke the second siege at the supermarket in eastern Paris. Four hostages died there along with the gunman, Amedy Coulibaly.
Coulibaly also called BFM-TV before he died to claim allegiance to Islamic State, saying he wanted to defend Palestinians and target Jews. On Friday, Prime Minister Benjamin Netanyahu urged Hollande to step up security at jewish institutions in France.
Coulibaly said he had jointly planned the attacks with the Kouachi brothers, and police confirmed they were all members of the same Islamist cell in northern Paris.
Police had already been hunting 32-year-old Coulibaly along with a 26 year-old woman after the killing on Thursday of a policewoman. The woman, Hayat Boumeddiene, remains on the run.
Altogether 17 victims have died along with the three hostage-takers since Wednesday.
France plans a unity rally to protest on Sunday against the attacks. Among those who plan to attend are German Chancellor Angela Merkel, Prime Ministers David Cameron of Britain, Matteo Renzi of Italy and Mariano Rajoy of Spain, and European Commission President Jean-Claude Juncker.
News footage of the kosher supermarket showed dozens of heavily armed police officers massed outside two entrances. The assault began with gunfire and a loud explosion at the door, after which hostages were rushed out.
Reuters photographs taken from long distance showed a man holding an infant and looking distressed being herded into an ambulance by police. Others were carried out on stretchers.
French authorities have mobilized a force of nearly 90,000 since Wednesday's attack on Charlie Hebdo, a weekly that has long courted controversy by mocking Islam and other religions and political leaders.
A witness said one of the gunmen in Wednesday's attack was heard to shout: "We have killed Charlie Hebdo! We have avenged the Prophet!"