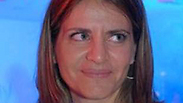 In an unusual move, the Foreign Ministry recently decided to appoint a woman as chargé d'affaires at the Israeli Embassy in Turkey.

The diplomatic crisis between Israel and Turkey in the wake of the Mavi Marmara incident led then-Turkish prime minister Recep Tayyip Erdogan to expel the Israeli ambassador and the Israeli embassy was downgraded to having a chargé d'affaires rather than an ambassador. Since then, the chargé d'affaires in Turkey was Yossi Levy-Sfari.

Recently, the appointments committee at the Foreign Ministry approved the appointment of Amira Oron as the new chargé d'affaires at the Israeli Embassy in Ankara. Unlike other appointments, the Foreign Ministry kept this one out of the spotlight.

Oron is expected to start her diplomatic mission in Ankara on Monday.

Oron, a trained Arabist, is a prominent veteran diplomat, who has been serving as the head of the Egypt Department at the Foreign Ministry over the past few years.

Foreign Ministry officials held a quiet consultation with the Turks to see if they have any objections to Israel appointing a woman for this role. They were told there was no problem, and that the Turks actually welcome the appointment of women to diplomatic roles – an evidence to that is the fact several women are already serving in diplomatic roles in Ankara.

For Israel, this was not a simple decision as relations with Turkey remain very sensitive. The two countries held talks in an attempt to bring the diplomatic crisis to an end, but those talks failed. During Operation Protective Edge, relations between the two countries reached a new low when Erdogan harshly slammed Israel, comparing its behavior to that of the Nazis.

Israel, on its part, blames Turkey for officially hosting the Hamas headquarters in Istanbul, led by Saleh al-Arouri. Israel claimed al-Arouri tried to organize a coup in the West Bank against Mahmoud Abbas and aided in training and directing terror operatives who were preparing to commit a series of attacks in Israel. The Turks denied these claims.

Oron's appointment is another in a series of appointments of women in the Foreign Ministry. Last summer, the appointments committee appointed seven women as ambassadors and consul-generals. Einat Shlain was appointed as Israel's ambassador to Jordan, making her Israel's first woman ambassador in an Arab state.