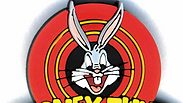 An unusual lawsuit was filed with the Tel Aviv Magistrate's Court on Sunday: The Warner Bros. media company is accusing the owner of a carpet store in Tel Aviv of copyright infringement for selling products featuring Looney Tunes characters without the company's consent.

The American studio's representatives are demanding NIS 100,000 (about $25,300) in damages.

According to the statement of claim, a Warner Bros. representative bought a carpet with a picture of Tweety Bird from the store, which is owned by Zion Shekalim. The company's representatives returned to the store once again and found additional carpets featuring characters owned by Warner Bros., such as Bugs Bunny and The Flintstones.

Bugs Bunny and Tweety are animated cartoon characters from the Loony Tunes – a successful series of comedy animated short films which Warner Bros. began producing in 1930 and which has since become a worldwide media franchise with several television series, feature films, comic books, music albums, video games, and amusement park rides.

The statement of claim, filed by the Ivtsan-Netzer-Wolecki & Co., Law Offices, which represent Warner Bros. in Israel, further states that "the defendant, like many others in Israel who act the same way, is causing serious damage to the marketing efforts of original products in Israel."

Warner Bros. claims that tests conducted on the products purchased in the store verify that the drawings on the carpets were copied "illegitimately." The company's lawyers are demanding NIS 100,000 in compensation from Zion Shekalim.

Shekalim said in response, "I haven't received any lawsuit."