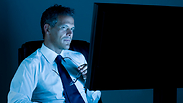 Amazon in talks to buy Israeli company Annapurna Labs.
Photo: Shutterstock
After the announcement that cloud storage giant Dropbox acquired Israel-based startup CloudOn, another Israeli company may be bought out by a big name oversees. According to Calcalist, Amazon is in negotiations with the Israeli chip-maker Annapurna Labs, based in Yokneam – the lower Galilee locale that has come to be known as "startup village" because more than 100 tech-companies,which export billions of US dollars annually, call it home.

Annapurna Labs was founded by Israeli Avigdor Willenz in 2011 and is now reportedly in the midst of talks with Amazon to be sold for between 350 and 370 million dollars.

If the deal does in fact go through it will mark Amazon's first purchase within Israel and for Willenz it will be the second chip company he has sold to an international giant – after he founded the Galileo chip company and sold it to the Marvell Technology Group for 1.7 million dollars.

Annapurna Labs has been operating in secrecy ever since it was launched in 2011, with managers refusing to elaborate on the company's operations and the products it develops.

Calcalist was told that Annapurna Labs is an electronic company that develops microprocessors that allow fast data traffic for low-power computing servers and storage servers for organizations.

Annapurna Labs has raised tens of millions of dollars – a long way from its initial 20 million dollar start, with 10 million fronted by Willenz himself. The rest of the company's funding came from private investors – including many of Willenz's close friends. One surprising investor was Andy Bechtolsheim – Google's first investor.

Another investor in Annapurna Labs is the chip giant ARM, Intel's largest competitor, that is one of the five chip giants, among Samsung and Apple, specializing in core processors and the production of various types of controllers.

By using Annapurna's microprocessors, British ARM can compete with Intel's microprocessors, which have also been successful in the computing world.

Amazon has been looking to purchase an Israeli company for a while now in order to be able to improve its cloud service and to employ research and development workers in Israel in the chip, cloud computing, storage industry – and maybe even for the cyber and big data industry in the future.

About a year ago, Calcalist revealed a move by Amazon to recruit employees from Israel in order to have them work at Amazon's development center in Seattle. Amazon representatives reached out to Israeli engineers on LinkedIn and offered them to interview for senior software development jobs.

Among other things, the Israelis were offered jobs in "software-based transport solution" involved in improving technologies to improve Amazon's delivery systems.

Amazon opened a sales and service center in Israel in October of 2013 to help with its cloud service. The center is run by a former HP man – Harel Ifhar.

It is still unclear what Amazon intends to do with Annapurna Labs, however it seems that it will use the Israeli company for internal uses. Amazon is a huge corporation, and more than it being a huge hub for online sales, it is one of the biggest cloud storage services in the world.

Amazon's cloud service provides storage space for millions of companies and websites in the world. According to the Netcraft research company, Amazon held 160 thousand services that provide cloud services in 2013.