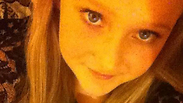 "We feel like Dan stopped the terrorist with his body. He was our hero even before this incident. He was a kind-hearted man, a good soul. Dan and the other guards who were there are the true heroes of this incident," said Mita Bentow, the mother of Hanna – who was celebrating her bat mitzvah at the Copenhagen synagogue when Dan Uzan was shot to death outside.

The shootings in Copenhagen began Saturday night, with an attack on a café event hosted by a cartoonist who was targeted by radical Islamists for drawing the Prophet Mohammad as a dog.

Danish director Finn Noergaard was killed in the attack and four police officers were wounded. Several hours later the terrorist opened fire on the main synagogue in Copenhagen, where Uzan was killed. Police shot and killed the terrorist on Sunday morning. Danish police said Sunday evening that the terrorist was 22-year-old Omar El-Hussein, who had a history of violence.

Related stories:

"We were dancing and rejoicing when suddenly the second Jewish guard entered and told us to turn off the music," recalled Mita. "We didn't know there were shots fired outside. Afterwards he entered again and yelled: 'Everybody down.' We quickly ran to the secured room downstairs, which is the bathroom, and sat there for two hours until the Danish officers came to our rescue."

The mother said they were downstairs with 15 children who were without their parents: "I was responsible for them." Her husband received a walkie-talkie from the Jewish guard and was notified of Uzan's death.

"The hardest moment was when my husband told me Dan was killed. I was standing with my eight-year-old boy and I couldn't bare my emotions. My husband told me to calm down so that the kids won't panic, and I decided to walk out with a smile on my face," she remembered.

"At the end of the night I finally got home and the first thing I did was call Dan's sister; we cried together on the phone," she said after the emotional night.

Mita is an Israeli citizen who made aliyah in the 90's and later returned to Denmark. "Because we have our parents and our family in Denmark we chose to stay here, because life is good in here and we are also Danes. We are very proud of that," she said.

"This is our home and no one has the right to say that this is not my home. Denmark is my country. My family has lived here for a 100 years. The terrorists will not scare us away just like they won't scare you from Israel. I say thank you very much, Bibi, I love Israel – but Denmark is my home."

Bentow said the central concern for her was the safety and future of her children. "But we will march on and not let them scare us. I don't know how Dan's amazing family can deal with this. They are not alone. We are with them. We feel the love and affection of the Danish people and our brethren in Israel."