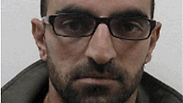 Salam Abbas Saltan
Photo: Shin Bet Spokesman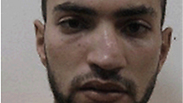 Saheib Maamun Saltan
Photo: Shin Bet Spokesman
A joint Shin Bet-IDF operation last month led to the arrests of an 11-man Hamas cell in Hebron, which had been planning to carry out terror attacks inside Israel. The news of the operation was announced Monday by the Shin Bet after a gag order was lifted.
The Shin Bet named key figures in the cell as Saheib Maamun Saltan, 20, a Hamas activist from Hebron, and his cousin, 28-year-old Salam Abbas Saltan, who has in recent years both been jailed and held in administrative detention in Israel.
The Shin Bet also said that the suspects had admitted during questioning in early December that they had tried to carry out a terror attack in Tel Rumeida settlement in the Hebron area.
According to the plan, they intended to use a small bomb to draw IDF troops into an area where there a large explosive device would have been planted. The plan was apparently scuppered, however, due to technical problems.
Related articles:
During questioning, the suspects also revealed that they were planning attacks against several targets, and had even they collected data on the movements of Israeli civilians in Hebron and Jerusalem. Some of the cell members had apparently agreed to carry out suicide bombings.
As part of the investigation, the suspects handed over explosives devices and two weapons that were earmarked for use in the attacks.
"The cell's activities show the real threat of Hamas in Hebron, in particular from military operatives who had been detained in the past and who had returned to the cycle of terror," the Shin Bet said Monday.
The organization made it clear that in the coming days the files on the suspects will be handed over to the military prosecutor, together with a request for them to be detained until the end of legal proceedings against them.