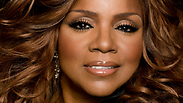 Disco queen Gloria Gaynor is set to give a performance in Israel at the end of July in a show marking 40 years of musical activity.

Gaynor, known for her massive hit "I will Survive," will perform at the Charles Bronfman Auditorium in Tel Aviv on July 29. Tickets are expected to range from NIS 190-1,005 (about $50-255). Gaynor will perform in Lebanon before.

"I Will Survive" topped world charts when it came out in 1978 and even took home a Grammy for the singer. The song is one of the most famous disco songs of all time and remains Gaynor's biggest hit. It has been covered over 200 times.

Gaynor, 65, has recorded 20 studio albums and 11 collections. She is set to perform with a nine-member band and backup singers.

In addition to "I Will Survive", Gaynor is expected to perform her lesser known hits "Never Can Say goodbye", "I Am What I Am," "Reach Out I'll Be There" and "Can't Take My Eyes Off You."