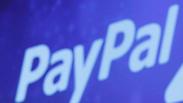 Online payments company PayPal, a unit of eBay, will buy Israeli cyber security company CyActive for $60 million, Israeli media reported.

The Globes financial newspaper said the deal is expected to close shortly. A spokeswoman for CyActive, which was founded in 2013, declined to comment on the reports.

CyActive, which says it can forecast future cyber attacks and offer companies such as utilities detection and prevention, received a strategic investment from the venture capital unit of Siemens in September. Financial details were not disclosed.

Siemens joined Jerusalem Venture Partners (JVP), an Israeli venture capital firm, in investing in CyActive. JVP was the main shareholder in another cyber security company, CyberArk Software , which went public on Nasdaq in September.

This would be PayPal's second acquisition in Israel, after it bought FraudSciences, which monitors financial fraud, in 2008 for $169 million.