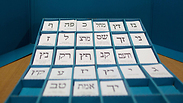 Palestinians lack hope of change as elections in Israel loom closer.
Photo: AFP
As Israelis prepare to elect a new government next week, the view from the Palestinian territories in the West Bank and Gaza is not one of hope.

The decades-old conflict has barely featured in the campaign, leaving Palestinians with the sense that whether Prime Minister Benjamin Netanyahu secures a fourth term in office or the center-left opposition pulls off a victory, as the latest polls suggest, little is likely to change.

Peace talks broke down in April 2014, after nine months of negotiations led by the United States, with the long-standing goal of a two-state solution - Israel and an independent Palestine side-by-side - no closer.

"The two-state solution is no longer on the table," said Gaza-based political analyst Talal Okal.

"Israel is moving towards isolating and confiscating all of Jerusalem," he said, while Gaza, a 40-km-long strip of land on the Mediterranean coast, remains blockaded by Israel and Egypt, the movement of people and goods closely monitored.

In the West Bank, which Israel has occupied along with East Jerusalem since the 1967 Middle East war, Okal said the military was tightening its grip, citing recent exercises in which 13,000 Israeli troops were mobilized.

With economic and social issues dominant ahead of the March 17 vote, the chances of Netanyahu or his chief rival, Zionist Union leader Isaac Herzog, shifting focus to peace and the Palestinians is slim.

What's more, the policy of building Jewish settlements on occupied land is unlikely to change after the election, with Netanyahu and his allies advocating further expansion and the Zionist Union in favor of building more homes in existing settlement blocs, despite strong US and European criticism.

"A white wolf is like a black wolf, each is a treacherous hunter," said Hussein Abdallah, 85, as he rode on a donkey cart in Gaza, surrounded by five of his grandchildren.

Abdallah has seen every election in Israel's 67-year history and said he saw no real difference between the left and the right in that time, despite repeated talk of peace.

"There is no dove, no sheep in that herd," he said.
Unilateral steps
Expressing his thoughts on the election last week, Palestinian President Mahmoud Abbas steered clear of criticism, saying he was ready to work with whomever wins, while encouraging Arab-Israelis to support their own united list.

"I say frankly, anyone who comes out on top... we will regard him as our partner and we will deal with this man regardless of his policies," the 79-year-old told a meeting of the Palestine Liberation Organization in the West Bank.

But Abbas is only half the equation. The Islamist movement Hamas still holds sway in Gaza, while enjoying support in the West Bank, too. Its founding charter still calls for Israel's destruction and it sees no Israeli partner for peace.

"Hamas does not care when it comes to the Israeli election," said spokesman Sami Abu Zuhri. "Despite the differences between (the Israeli) parties, they are united in denying Palestinian rights and supporting aggression against our people."

Palestinian analysts suggest it is naive to hope for any dramatic change in circumstances.

"The Palestinians should be betting on strengthening their internal situation," said Hani Al-Masri, a political scientist based in the West Bank. "If we do not help ourselves, no one, neither in Israel nor in America, is going to help us."

Instead, the Palestinian leadership is likely to pursue unilateral steps to establish de facto independence, including filing charges against Israel at the International Criminal Court next month, a move that will aggravate Israel and may also isolate allies in Europe and Washington.