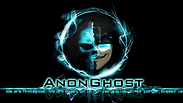 אתר שלום חנוך נפל האקרים אנונימוס
The "electronic Holocaust" promised by pro-Palestinian Anonymous hackers on Tuesday has yet to come, but it appears attempts to attack Israeli cyber targets continues.

On Tuesday afternoon many Israelis received messages with Arabic text that says: "We'll free the two holy mosques from the sons of the Jews."

Natalie Ben-Hemo from Lod received the message, which came from the number 007. "I imagined it must have something to do with the Anonymous attack and I checked on Google Translate what the message in Arabic means," she said, saying her brother-in-law also received the message.

Yavgeny Kogen from Kiryat Ata also received the message, "I realized they must've hacked one of the content providers of SMS messages and sent messages to everyone. Other than that, I haven't come across other cyber attacks."

Overnight Monday, dozens of websites were brought down by pro-Palestinian hackers. Major government websites were targeted but were not brought down, including the sites for the Knesset, Education Ministry and the government portal.

Most hacking attempts come in the form of a denial of service (DoS) attack, in which a website is inundated with requests for access, to the point that the site's servers cannot cope and the site either functions extremely slowly or collapses altogether.

Despite the largely failed attempt to bring down government websites, numerous private sites were brought down Tuesday, with many displaying the phrase "Hacked by Anonghost". Among those hacked were the official sites for singers Shalom Hanoch and Ivri Lider, popular band Hadag Nachash, the Israeli Center for Excellence through Education, the Israeli Urological Association and others.

In addition, hackers claimed to have also accessed a number of email accounts, and published the list of compromised sites and emails. They also claimed to have hacked the website of the court system, but that was working normally by Tuesday morning.

The annual attack on Israeli websites, or "#OpIsrael", is carried out by those identifying as Anonghost or Anonymous. The stated goal is to repay various groups and bodies in Israel for the country's treatment of the Palestinians, by causing inconvenience and discomfort for Israeli citizens, which it says Israel does to the Palestinians.

"As we did many times, we will take down your servers, government websites, Israeli military websites, and Israeli institutions," said a video message released recently, warning of the impending attacks.

"We will erase you from cyberspace in our Electronic Holocaust."

Every few months or so, hackers threaten to launch cyber attacks on Israeli sites. In many cases, hackers fail to carry out the attack, or cause minimal and temporary damage. In some cases, lists of Israeli user names and passwords for email and social media sites are distributed online, in order to scare Israeli internet users, but often they are old passwords. On April 7 last year, there was a small-scale cyber attack on Israel, but with no significant victims.