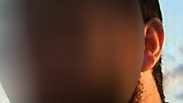 Arab-Israeli killed in Iraq after joining Islamic State group.
An Arab-Israeli resident of northern Israel was shot dead in Iraq on Wednesday during a gun battle – two years after fleeing Israel to join the ranks of the Islamic State group terror organization.

The man, around 30-years-old, was reported killed by his family, who said that other Arab-Israelis who had fled to Iraq to join the terror organization told them about his death.

The family of the deceased man did not agree for his name to be published. "We would rather not speak of it. We've had enough with what we've gone through," said one of the family members.

A man who was familiar with the Arab-Israeli man killed in Iraq said he was surprised to hear that he had joined the Islamic State group. "I would never believe that he would do this type of thing and stay in the most dangerous part of the world."

This is not the first time an Arab Israeli has been killed after joining the ranks of the deadly Islamic State terror group.

By early December 2014, at least 20 Arab-Israelis had fled Israel to join the ranks of the Islamic Stage group in Syria and Iraq.

The death of Israeli Arab Ahmad Habashi, who was killed in Iraq after joining the Islamic State group, highlighted a growing, worrying trend of Israeli-Arabs joining the ranks of the radical terror group.

Some Israeli Arabs have made their way back to Israel after fleeing to join the terror group.

In December of 2014, Arab-Israeli Ahmed Shurbaji, a 23-year-old from the Arab village of Umm al-Fahm, was given a relatively light sentence of 22 months in prison by the Haifa District Court for his participation in training sessions held by the Islamic State group in Syria. Shurbaji was arrested by Israeli security forces when he tried to re-enter Israel.