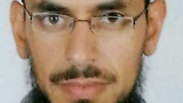 A Palestinian driver deliberately rammed his car into a Jerusalem bus stop this week and killed an Israeli man in a "horrible attack", police chief Yohanan Danino said on Saturday.

"Today we can say that it is a horrible attack," Danino said in a statement after an investigation into Wednesday's incident. He ruled out initial suggestions that it had been an accident.

Shalom Yohai Cherki, 26, and Shira Klein, 20, were seriously injured in the attack on the bus stop in east Jerusalem. Cherki, the son of prominent rabbi Ouri Cherki who is well known in the city's francophone community, died of his injuries on Thursday morning and was buried later that day.

The driver, 37-year-old Khaled Kutina from East Jerusalem, who was also hurt, was arrested and interrogated by police.

Israel has been shaken by a spate of deadly attacks by Palestinians in the Holy City since last October. In March, five Israelis were injured when a Palestinian drove into a group of pedestrians before getting out of the car to try to stab people.

An Israeli border guard was killed and several people were injured in November when a Palestinian drove his vehicle into people waiting at a stop on the city's light railway system. And in a similar attack, two people including a three-month Israeli-American baby were killed in October.

Tensions have been running high in Jerusalem since a 50-day war between Israel and Palestinian militants in Gaza last July and August.