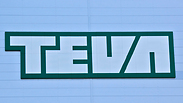 Teva sign at factory
Photo: EPA
Pharmaceuticals company Mylan N.V. rejected the Israel-based Teva Pharmaceuticals' $40.1 billion buyout offer on Monday, saying the cash-and-stock proposal undervalues the company.

Mylan said that it won't think about starting talks unless Teva offers more than $100 per share, far above its current offer of $82 per share. After the rejection Teva said it is committed to completing the deal and that a sale to Teva is Mylan's best option.

The rejection comes as both Mylan and Teva look to further consolidate an increasingly competitive generic drug industry.

Teva, the world's largest generic drug company, wants to strengthen its position by buying Mylan. Mylan is trying to buy Perrigo Co. of Ireland for about $30 billion in cash and stock, combining its own generic drug business with Perrigo's position in over-the-counter medications and other nonprescription products. Perrigo has rejected Mylan's offer, but the Dutch company says it stands by the bid.

Mylan had previously said that Teva's bid would likely be rejected by regulators because of antitrust concerns. Its statement Monday went further, saying a Teva buyout would "expose Mylan to a problematic culture and leadership with a poor record of delivering shareholder value."

Rumors that Teva would try to buy Mylan have circulated since early March, boosting the price of Mylan stock. Teva's offer represents a 48-percent premium from their March 10 closing price, and a 21-percent premium from their close on April 20. Teva went public with its offer the next day.

Shares of Mylan fell $2.31, or 3 percent, to $73.75 in midday trading Monday.

In a research note published Friday, RBC Capital Markets analyst Randall Stanicky said he thinks the Teva will have an easier time raising its offer for Mylan than Mylan would in raising its offer for Perrigo. That's because Teva thinks it will be able to achieve bigger savings through its proposed deal: Teva said Monday that it believes it can find $2 billion in annual savings through a combination with Mylan, while Mylan says it could eliminate $800 million in costs in a deal with Perrigo.

Teva gets almost half its revenue from generic drugs. It also makes treatments for central nervous system disorders, respiratory illnesses, and cancer as well as over-the-counter medicines. Its biggest-selling product is the multiple sclerosis drug Copaxone, which could soon face competition from generic versions. In March it agreed to buy Auspex Pharmaceuticals Inc., which is developing central nervous system disorder treatments, for $3.2 billion.

Mylan, with about 25,000 employees, had $929.4 million in net income and $7.72 billion in revenue in 2014. It has over 1,400 drugs, but the overwhelming bulk of its business is generic drugs with sales of $6.46 billion in 2014. The company's specialty segment sells the EpiPen Auto Injector emergency treatment for allergic reactions, which had sales of $1.19 billion in 2014.

Shares of Israel-based Teva Pharmaceutical Industries Ltd. fell $1.51, or 2.3 percent, to $62.90 in midday trading.