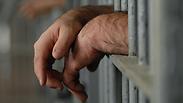 Lawsuit filed on behalf of 13 inmates (illustration)
Photo: Shutterstock
According to a new ruling by a judge in Miami, Florida, inmates who request kosher meals must receive them.

US District Judge Patricia Seitz decided on the ruling only a week after the Justice Department filed the lawsuit against the Department of Corrections on behalf of 13 inmates.

Matter of Taste?

Solicitor says some inmates at central Pennsylvania jail are gaming system because they think kosher meals taste better than regular ones.

However this was, by no means, a quick win for the Justice Department.

The case dates all the way back to 2010, according to Forward, when Bruce Rich, a Jewish man serving life in prison for murdering his parents in 1995, said the state was refusing to provide him with kosher meals, which was a violation of his rights under the federal law.

Over 9,500 inmates have been approved for the kosher meals, which used to be offered up until 2007, when the State cancelled them for being too expensive.

However, 250 people used the kosher meal service, from Jewish to Muslim inmates, when they decided to remove it from jails. Florida, though, did continue to make vegan and vegetarian food available for people who don't morally agree with eating meat.

The Obama administration also supported Rich's suit against the State, joining it in 2012.

Currently there are 35 states which provide kosher food to inmates, and Florida only had until Wednesday to find a way of reintroducing it to their jail system.

Reprinted with permission from Shalom Life .