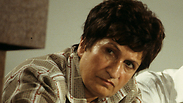 Shoshana Arbeli-Almozlino
Photo: Shalom Bar-Tal
Former health minister Shoshana Arbeli-Almozlino passed away on Friday morning at Ichilov Hospital in Tel Aviv. She was 89 years old.

Arbeli-Almozlino served as an MK for the Alignment and Labor parties from the 6th to the 12th Knesset.

She was born in Iraq in 1926, where she was a member of HeHalutz (The Pioneer), an umbrella organization of the pioneering Zionist youth movements, and was arrested because of her activity for the organization.

She made Aliyah to Israel in 1947 and after training in Kibbutz Sde Nahum, she became one of the founders of Kibbutz Neve Ur in 1949.

In 1948, she joined the Workers Labor Unity Movement-Workers of Zion and was a member of the Ramat Gan-Givatayim branch secretariat.

She also served as the head of the Women's Division at the Employment Bureau in Ramat Gan between the years 1952-1957, the head of the Youth Division between 1957-1959, and a member of the Council of Employment Services in 1959.

Arbeli-Almozlino was an active member of the secretariat of the Female Workers Council and chairman of the Department of Training and Labor in the Female Workers Council between 1966-1959.

She was a member of the central institutions of the Labor Party, the Histadrut (Labor Union) Council and of NAAMAT, a women's rights movement.

In 1966, she was elected to the 6th Knesset representing the Alignment Party. She continued serving as a Labor MK in the 7th until the 12th Knesset (in 1969-1992).

During her tenure in the Knesset, she served as the chairman of the Labor Committee, chairman of the Interior and Environmental Protection Committee, the chairman of the Finance Committee and as deputy Knesset speaker.

In 1984-1986, she served as the health deputy minister and in 1986-1988 as health minister.

During her tenure in the Health Ministry, there was a polio epidemic in Israel and Arbeli-Almozlino led the vaccination campaign.