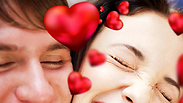 May the 'dating odds' be ever in your favor!
Photo: Shutterstock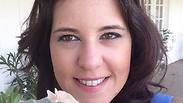 In honor of Tu B'Av, the Jewish "Valentine's Day," here are the top three tips from Tel Aviv-based professional matchmaker Jessica Fass for a successful first date.

1. Pre-date suggestions: You must do Google and social media damage control. Take a hard look over your Facebook page and other social media profiles. Are there any pictures on there that you wouldn't want your date to look at and automatically start "pre-judging" you before they've even met you?

Captured on Camera

'Match Made in Heaven' is first ever series in world to get revealing look into very closed, hidden world of matchmaking among ultra-Orthodox Jews.

For example, does your profile pic or first few pictures include a photo of you doing vodka shots, holding a beer, or with your arm around another man/woman from that amazing Purim party last year? If so, you should click "delete" immediately. Remember: These are your online "brands." If you are truly ready for a serious relationship, then you should brand yourself accordingly. My advice is to never put anything on the Internet that you wouldn't be proud for your own Jewish mother to see. But that's just me. 

In addition, get rid of your old high school, army, or college photos (or even pics from last week at some Tel Aviv club) where you are acting immature. Make sure that your most recently featured photos are, in fact, RECENT, i.e. not older than one year. This is a misrepresentation of who you currently are, and your date will not appreciate showing up to meet you at the café and finding out that you are actually bald with a slight belly now, not that guy with the 6-pack abs and flowing black hair from 10 years ago.

Of course, I'm not saying that we should all be shallow and judge each other based on our looks – it's about being honest about who you truly are today and owning it. Nothing is more attractive than sincerity and self-confidence.

2. During the date: *Highly suggested: Please keep all first dates to a maximum of two hours. Why? You need to leave him/her wanting more - be a little mysterious. Remember, it's only a first date – no need to pour your heart and soul out or tell your full life story. Be yourself, act confident, but no need to pull out all the stops. (That's what the third or fourth date is for.) Just let your true personality shine through and relax and have fun. Remember, this is not a job interview, although often times a first date may feel like one.

Simply aim to have a nice, casual, engaging conversation. Above all, be a good listener and don't monopolize the conversation. I suggest just coffee for a first date, but if you feel up for it, then lunch is also fine. It should be at a location with no pressure or expectations where you can talk freely and hear each other well. A first date is tough work for both sides, so after about two hours, it should be expected that it will be a good time to part ways. If it was a great date, they'll be something to look forward to the next time.

3. Post-date wrap up: *Suggested: Whether it was a great date or not, the man should be a gentleman and offer to pay. It doesn't leave a great first impression to ask the lady to pay. This is an old-fashioned mindset, true, but as a woman, I can say that we still like and appreciate this first gesture very much (even on the second date). We like to be courted in the beginning of dating. Despite what they say, chivalry is not dead.

By the next day (I would even say the next morning or afternoon), if the gentleman had a good time, he should text something short and sweet to the lady to let her know that he had a great time and is thinking about her. He can also ask her how her day is going on. BUT THAT'S IT! Texting communication is still not authentic communication, and should be kept short to avoid any miscommunication or confusion. After a few texting exchanges, the gentleman should simply ask the lady when she is available to speak on the phone.

The lady, in turn, should not play games and should give a specific time of day when it is most convenient for her to speak, and then she should actually answer the phone when the gentleman calls. Nothing is more frustrating than a game of phone tag after a first date.

Even if either the gentleman or the lady does not wish to go out again or only would like to remain friends, it is important to communicate this over the phone out of respect for the other person. The man or woman took time out of his/her busy schedule to meet you, and as a decent and kind human being, you owe it to each other to be honest and not simply "disappear." This will also create good dating karma that you can carry with you to the next date.

So good luck, and may the "dating odds" be ever in your favor!

Jessica Fass is the CEO and founder of Fass Pass to Love - Date Coaching & Singles Events and matchmaking director at Israel & USA - SIMANTOV® International , Premier Jewish Matchmaker since 1975.