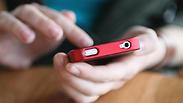 Illustration
Photo: Shutterstock
Israel presented a proposal to the Palestinian Authority that could enable the opening of a long-awaited Palestinian 3G mobile network in the West Bank.

Meetings held on Thursday had led to an agreement in principle and hinged on the Palestinians meeting Israeli conditions, said a spokesman for the Communications Ministry. He declined to comment on specific terms.

Palestinian mobile operators Paltel and Wataniya, still using 2G technology and losing money, are seeking to offer 3G to meet surging demand for data bandwidth through social media applications.

Under interim peace accords, Israel effectively has final say in allocating radio frequencies in the West Bank, where the Palestinian Authority exercises limited self-rule.

In the past, Israel has told the Palestinians there were not enough frequencies for 3G and that they should lease access to them from Israeli providers.

"We now have the will" for an agreement with the Palestinians, the ministry's spokesman said.

Allam Mousa, the Palestinian Minister of Telecommunication, called the new outline a "breakthrough".

"In the last meeting, some proposals were made in accordance with our demands and some amendments were made that could be studied and that could enable us to achieve our demands," Mousa told Reuters.

"So far there is no final agreement - it is only another round - but this round has achieved a bigger achievement than previous rounds," he added.

The Israeli Communications Ministry this week allocated a number of high-speed 4G frequencies to Israeli mobile phone operators.