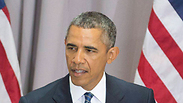 More than 300 American rabbis wrote members of Congress Monday, urging them to support the international nuclear deal with Iran, signalling the US Jewish community is split over the historic but controversial accord.

The religious leaders come from across the spectrum, but hail overwhelmingly from Judaism's Conservative and Reform streams as well as other progressive Jewish movements, a spokesperson said.

"We encourage the members of the Senate and the House of Representatives to endorse this agreement," the 340 rabbis wrote in the letter to Congress distributed by Ameinu, a progressive charitable Jewish organization.

"We are deeply concerned with the impression that the leadership of the American Jewish community is united in opposition to the agreement," the rabbis added.

"We, along with many other Jewish leaders, fully support this historic nuclear accord."

The agreement, finalized last month after more than a year of intense negotiations, would roll back Iran's nuclear program in exchange for an easing of crippling economic sanctions.
Russian missiles in Iran
Meanwhile, Iranian Defense Minister Hossein Dehghan said Tuesday morning that Russia is poised to sign a deal with the Islamic Republic for sale of the S-300 air-defense missile next week, and that the weapons would be delivered shortly thereafter.

Dehghan said that Iran wouldn't accept any restrictions on its defensive ballistic missile capabilities and that they are not designed or purposed for carrying nuclear warhead.

Israel has expressed concern in the past over Iran's attempts at purchasing the S-300, as the advanced system would make any military attempt at disabling the Islamic Republic's nuclear facilities even more difficult that before.

Iranian Foreign Minister Mohammad Javad Zarif arrived in Russia on Monday for talks with his counterpart Sergei Lavrov, dealing mostly with finding solutions to the continuing crisis in Syria.

Israeli Prime Minister Benjamin Netanyahu is strongly opposed to the deal signed with Iran. He argues it will fail to block Iran's path to nuclear weapons that could be used to target the Jewish state.

Two weeks ago Netanyahu personally called on US Jewish groups to thwart the White House-backed deal. He made his appeal on a webcast hosted by Jewish American groups, which said it reached some 10,000 people.

Roi Kais contributed to this report.