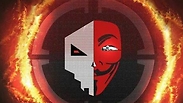 Palestinian hackers who identified themselves as "Anoncoders," broke into Radio Tel Aviv's website on Sunday and uploaded a message in English that read, "We are always here to punish you."

The anonymous group also wrote that their "Main Target Is Zionisme And Israhell."

Radio Tel Aviv's broadcasts were apparently unharmed by the breach, but the hacker's message remained online more than a day after it first appeared.

It's not the first time that hackers have targeted Israeli media. During operation Protective Edge in 2014, Hamas hackers successfully broke into television broadcasts of Channel 10 and Channel 2 for a short amount of time.