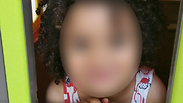 חאמד התכתבות הודעות וואטאספ גן ילדים באר שבע לגרש גירוש ילדה ערבייה גל טרור
An innocent conversation in a WhatsApp group for parents at a kindergarten took a nasty turn this week when one parent made racist comments and demanded that an Arab toddler be expelled.
Parents in Be'er Sheva were discussing fears about the current wave of terror when the subject of the little girl came up.
"If there is an Arab kid in the kindergarten it's time to expel him!" wrote one of the parents in relation to a 3-year-old Arab Bedouin girl, Nura, who attends the kindergarten.
"She has no place in the Jewish State," the parent wrote. "She should study in her village. Go to Syria; they love you there, Assad is waiting."
Hamed, the toddler's father, has announced he intends to remove her from the kindergarten. He accused the parent who demanded her expulsion of racism.
"I was shocked to see it, I'm ashamed," he told Ynet. "I just started shaking when I read the messages. The parent knew that there is an Arab girl at the kindergarten, he was talking about her specifically.
"I forwarded the correspondence to the kindergarten teacher, who said she would take care of it," he continued. "I expected the other parents to respond immediately and I decided that I wouldn't be silent."
Hamed, a department head in the Hura local council and soccer referee, announced to the group that he intended to complain about what was said and even take it to the media. In response, the parent that demanded the expulsion wrote: "I hope they burn your village! F**k you and the media you Arab dog."
Continuing his rant, the parent wrote: "The time has come to stop giving them financial support, education, everything. I hope their villages are closed off and they die from hunger.
"I'll tell you who you are, you're the slave of Jews!" the parent wrote. "Clear out! And to all the parents who are sitting in silence, who I know agree with me, I have one word to say to you: shame!"
Hamed asked the parent to apologize for his statements, writing: "Of what is a 3-year-old guilty?" Finally, the kindergarten teacher tried to intervene, writing: "Calm down immediately, otherwise I will close the Whatsapp group."
"The guy went on and on and on like nothing was the matter," Hamed told Ynet. "He called me an 'Arab dog' and said he hoped our villages get burned. We don't even know each other. I told him he should be ashamed.
"When I asked him to apologize he simply told me that my daughter has no place in the Jewish state."
Hamed added that he intends to send his daughter to another kindergarten. "I told the education manager that perhaps this person could harm my daughter, my wife," he said. "Even if he moves away from the kindergarten, with the situation in the country the way it is today he might try and hurt them.
"Every few minutes we hear about this or that incident. Maybe he's hot-tempered," Hamed continued. "I'm astounded he can speak like that. Maybe if, heaven forbid, a stabbing occurs in Be'er Sheva, he might take revenge on my daughter or wife.
"I announced that I'm moving my daughter to another kindergarten. It really frightens me," Hamed confessed.
"I need to protect my daughter. I know the situation is emotional and any word could lead here or there. A lot of tolerance is needed," he added.
The parent responsible for the dispute did not take back his statements.
"The time has come for the State of Israel to put her citizens before everything and to wake up to what their lives are like," he said.
"They are slaughtering our sons every day. What can you do? They need to be isolated," he continued.
"With all respect, they simply need to be far away from us so that they can't attack us and kill people whose only crime is being Jewish.
"His daughter can stay in the kindergarten for another thousand years," the parent added, "but I will take my daughter out. I don't want to be around them."
In response to the altercation, Be'er Sheva municipality said: "We fiercly reject any attempt to harm or discriminate against any child.
"The relevant professional authorities are in touch with the girl's parents and measures will be taken steps in accordance with their will and preferences."