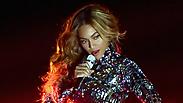 Beyonce. Could put us on the map (Photo: Getty Images)
It's not easy being a music lover in Israel. When the next conflict, or even war, could be just around the corner, the status of an expected concert can be confusing amidst a maelstrom of different reports, rumors, confirmations, and cancellations.

Even though the past summer was relatively quiet, with the current wave of violence seemingly waiting for Kanye West and Bon Jovi to get off stage before fully erupting, Israeli concert producers don't exactly have it easy during times of calm either.

Negotiations often run into hurdles that involve production costs, profit margins, a cultural boycott, and the fact that Israel – as much as it's hard to believe – isn't everyone's top priority. And still – even though there's clearly an uptick in the number of people who prefer to buy a plane ticket and see their favorite artists abroad and in their prime, rather than wait for them to finally come here, most still prefer the home court option, problematic as it is.
The winter problem
One of the problems in bringing international artists to Israel, perhaps the number one problem in the field, is the absence of a closed concert hall that can contain about 20,000 people. New York has Madison Square Garden, London has the O2 Arena, Amsterdam has the Ziggo Dome. Israel has Yarkon Park, which can fit 40,000-50,000 people, but can only be used in the summer. That limits concert dates for artists like Taylor Swift, Beyonce, or even Britney Spears, to the time between May and October.

In Israel, summer is concert season and that means that if an artist or band isn't passing by the region during those months, Israel won't be a part of the tour.

"If we had a place that could house 20,000-25,000 people, everything would change, audiences would get big-name artists in the winter as well, and lots of them," says a senior producer. "The Israeli audience doesn't know how to handle rain during a concert. In festivals abroad, when it rains, everyone takes our their plastic raincoats or ponchos in a second, puts them on, and the concert continues. Everyone dances in the mud. Israelis can't take that. We'd be sued to death."
The feasibility problem
The location problem has other implications, since it turns every concert by artists who can attract more than 10,000 but less than 30,000 ticket buyers into an economic risk. Even if they're massive international stars, who could attract tens of thousands in other countries, Israel is still a fairly small market.

Examples of such artists include bands such as Kings of Leon, whose May 2014 concert in Israel was cancelled at the last minute, as well as the Arctic Monkeys. Both have a significant following, but not one that's reliably large enough to cover the costs.

Another popular singer in this category is Katy Perry, whose asking price for coming to Israel is between $1.3-1.4 million, but whose comparative lack of popularity in Israel keeps producers from offering her more than $800,000. Even a band like AC/DC, one of the oldest rock bands still playing and an internationally beloved act, who can attract crowds of 80,000 people in places like Munich, wouldn't be feasible to bring over.
The security situation
Politics, boycotts, the occupation – call it what you will, but even if many choose to ignore it, Israel is marked by many artists as a no-go zone. That's the case with the Israeli "situation", whether it's ideological reasons like a principled opposition to Israeli policies regarding the Palestinians (Roger Waters is the prominent example here), or PR/political problems that include the understanding that coming to Israel would attract negative attention.

For example, that's why the Pixies cancelled their concert in Israel in 2010, after the controversy surrounding the Gaza flotilla raid (although they eventually came in 2014).

Among those boycotting Israel are names like Coldplay, one of whose managers is married to a Palestinian woman. The Foo Fighters don't see Israel as a relevant destination either, even though their popularity here could certainly pay off. Pearl Jam has a large audience of Israeli fans, and could definitely fill Yarkon Park. Until recently, they weren't open to the idea of visiting Israel either.

If you were planning on seeing Sting and Paul Simon's joint tour in the region – you'll probably have to get a plane ticket. Sources differ on which of the singers is against coming over, but the end result is that one of the most interesting and special concert tours of the past few years won't be stopping by.
Geography
"We're in the middle of nowhere, and that doesn't work well for a lot of artists as far as tours go," says a well-known producer. "An artist like Beyonce, for instance, anyone will pay her whatever she asks, without a doubt. She'll definitely cover her costs. I myself would be willing to pay $3.5 million to bring her over. But it doesn't work with any of her tours at the moment."

Sad but true – Israel is just not in most artists' geographical path. Usually, the way they come here is through Turkey or Dubai, as was the case with Rihanna, Justin Timberlake, and recently Bon Jovi, who were only able to come thanks to a short Asian tour, even though attempts to bring them to Israel have been going on for years.
A little optimism
Not all is lost, though. If recent years could be indicative of anything, it's that big-name artists still come to tiny Israel, and not just at the twilight years of their careers. In the past two years, we've seen such artists and bands as The Rolling Stones, Bon Jovi, Robbie Williams, Soundgarden, the Pixies, Kanye West, Guns N' Roses, Rihanna, and many more, stop by. Planned arrivals for the next two years include the likes of Bruce Springsteen and U2. As Coldplay might say, everything's not lost – not even them.