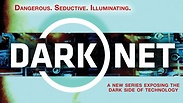 American cable network Showtime have given the green light to an Israeli-made docuseries titled "Dark Net," which is set to premiere in January 2016.
The series was created by Israeli Mati Kochavi, the owner of media and technology company Vocativ - a technology and media company that applies proprietary technology to search and monitor the deep web.
The dark web makes up 80 percent of the internet, which is underground, secret and not indexed by search engines.
"Dark Net" focuses on characters who lead strange and provocative digital lives - cybercriminals and hackers, people who have transformed their bodies into machines, and secret online cult members.
"The eight-part docuseries explores the netherworld where virtual and physical lives collide in ways surprising, disturbing and seemingly inevitable," Showtime said in a statement.
"With society's growing dependence on technology the internet has become indispensable for billions of users, but 'Dark Net' will unveil the dangers of its unchecked shadow, raising cautionary, thought-provoking conversations.
"Each half-hour episode will cover themes including bio-hacking, cyber-kidnapping, digital warfare, online cults, pornography addiction and the webcam sex trade."
Kochavi developed the series with a team of researchers, artists and Israeli and American internet professionals who used the tools of his media company Vocativ to analyze and process information from the world of intelligence.
The researchers detected information, stories and phenomena on the internet that are not normally exposed to the public.
"Dark Net exposes the edges of the network and how they become central and influential. The series aims to warn and provoke thought and discussion on the blurring boundaries between individual freedom, the loss of privacy, the limits of the law and morality and social conventions in the technological era that has transformed our lives for better or worse," Kochavi said.
"Dark Net" will premiere on Showtime on January 21, 2016, at 11pm.