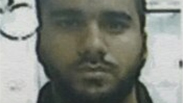 A broad terrorist Hamas infrastructure operating in the area of Abu Dis near Jerusalem planning to carry out suicide bombings in Israel was uncovered during the past few weeks, it was released for publication Wednesday.

The joint Shin Bet, IDF and police operation has led to the arrest of 25 Palestinians so far, mostly students from the University of Abu Dis. The Shin Bet investigation revealed that the cell was headed by Ahmed Gamal Moussa Azzam, 24, from Qalqilya, who was recruited by Hamas in the Gaza Strip a few months ago in order to establish a military infrastructure tp carry out deadly attacks against Israeli targets.

About a month ago Givati forces uncovered an explosives laboratory in Abu Dis and a Ramallah shop which provided the chemicals for the manufacture of explosive devices. Mainly raw chemical materials were found at the laboratory but the defense establishment noted that the scope and quality of the explosives laboratory has not been seen in the West Bank in a long time. and it thus constitutes evidence of the intentions of Hamas in the area to join in on the attacks against Israel in an organized fashion.

Following that, fighters of the Duvdevan special forces unit and of the Border Police's counter-terrorism unit raided the homes of the cell members who were arrested and interrogated by Shin Bet. This is the most significant terrorist cell that has emerged during the last three months of terror attacks, most of which were carried out by lone terrorists. without organizational affiliation. The defense establishment believes that some of the 25 detainees are known to security authorities and that more arrests are expected.

Ahmed Azzam was in constant contact with his handlers in the Gaza Strip and was trained by them to serve as an explosives expert to manufacture explosive belts and explosive devices. As per his handlers' instructions, Azzam recruited several other activists studying with him at Abu Dis University, to purchase materials for the manufacture of explosives, rent apartments, recruit suicide bombers and get them into Israel.
The method: recruiting Israeli citizens to carry out attacks
Among the recruits were also two students enrolled at Abu Dis University and recruited by Azzam, intending to take advantage of their freedom of movement. One of them is Hazem Ziad Omran Sanduqa, 22, a resident of Jerusalem's Old City. He was recruited for the purpose of purchasing materials and collecting information about possible targets and to bring terrorists and explosives inside the Green Line.
Fahdi Dawud Muhammad Abu Qayan, 19, a Bedouin-Israeli citizen, a resident of Hura in the Negev, who admitted that in early October 2015 he agreed to Azzam's proposal to carry out an attack within the Green Line by bringing in an explosive belt or a car bomb. During interrogation the Shin Bet said that besides the two activities as part of the Hamas infrastructure in Abu Dis, are supporters Daa"s and acting in concert to local Salafist frames, each locality.
At the same time, another Hamas cell was uncovered in the Bethlehem area, some of whose members were students at Abu Dis University and who were recruited to serve as suicide bombers. Among its members is Issa Nasser Issa Shoka, 19, a resident of Bethlehem, who agreed to Azzam's proposal to carry out a suicide attack and helped Azzam receive money from Gaza.
Shoka recruited Mohammed Walid Ahmed Sarhan, 20, from Bethlehem, to carry out a suicide bombing in Jerusalem with him, as well as Mohammed Naim Issa Ali, 19, from Bethlehem, to carry out an attack on behalf of the cell.