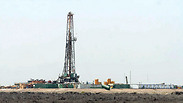 Now that sanctions imposed on Iran have been lifted, tens of billions of dollars' worth of Iranian assets will be unfrozen and global companies that have been barred from doing business there will be able to exploit a market hungry for everything from automobiles to airplane parts.
The nuclear deal signed with world powers removed restrictions that stifled Iran's economy for most of this decade - on banking, money transfers, insurance, trade, transport and procurement of technology.
This will allow Iran to satisfy pent-up demand for goods and services that it had trouble obtaining at affordable prices under sanctions, from aircraft to factory machinery, medicines and some consumer goods such as cosmetics and branded clothing.
Iran will immediately have more money to pay for imports, as the government gains access to tens of billions of dollars of its assets that were frozen abroad by the sanctions.
More than $30 billion in assets overseas will become immediately available to the Islamic Republic. US officials have estimated the amount of funds to be unblocked at over $100 billion.
Iran will also gain financial strength from an increase in oil exports, as it becomes able to sell freely into the global market once again.
Already, some 38 million barrels of oil are in Iran's floating reserves, ready to enter the market, according to the International Energy Agency, though ultra-low oil prices, and the need to repair ageing oil facilities, mean the rise in revenues may initially be small.
This means more money and prestige for the Shi'ite Muslim country as it becomes deeply embroiled in the sectarian conflicts of the Middle East, notably in the Syrian civil war where its allies are facing Sunni Muslim rebels.
It is also a crowning achievement for Iranian President Hassan Rouhani, a pragmatic cleric elected in 2013 in a landslide on a promise to reduce Iran's international isolation.
Rouhani's goal of 8% economic growth
On Sunday, Rouhani presented the Iranian parliament with a draft budget that would reduce the government's reliance on oil revenues. The budget plans for an economic windfall as result of the lifting of international sanctions.
Rouhani said that Iran aimed to attract $30-50 billion of foreign capital in the next five years to boost annual economic growth, now near zero, to 8 percent - a level achieved by Asia's "dragon" economies in their best years.
"Iranian government policies in the post-sanctions era will focus on attracting foreign investment, expanding non-oil exports, and making the best use of financial assets," he said.
The $75 billion budget is about 4.2 percent higher than the previous year's budget of $72 billion. Oil revenues will make up less than 25 percent of the proposed budget for the next Iranian calendar year that begins March 21, down from 33 percent the previous year.
The proposed budget predicts an exchange rate of $1 US dollar to 29,970 Iranian rials. The rial is currently 36,000 to $1. It also put oil prices at $40 per barrel.
Iran also separately budgets some $190 billion for hundreds of government banks and companies.
Rouhani said Iran should use the expected influx of money and investments to spark the "economic mutation" of the country, creating jobs and enhancing quality-of-life for Iranian citizens. Iran has been suffering double-digit inflation and unemployment rates for years.
He also said Iran now needs political tranquility to best benefit from the new economic reality. "All should prevent any domestic and foreign trivialities that thwart us," he said. "Any irrelevant and diverting dispute is against national expedience."
Shift in economic power balance in the Gulf
Analysts estimate a third of Iranian industry may have been idled by the sanctions; some of this will now start coming on line as Iran seeks to regain export markets.
That could shift the balance of economic power in the Gulf. Over the past decade, as Iran has labored under sanctions, trade and investment flows have favored the Gulf Arab oil exporters, including Saudi Arabia's $650 billion economy.
Growth in the Gulf states is now slowing as their state finances are damaged by low oil prices. Iran, with a much more diverse economy that includes big non-oil sectors such as agriculture and car manufacturing, could begin to catch up.
Europe seeks deals in enery, manufacturing fields
Iran's trade with the European Union totaled 7.6 billion euros ($8.4 billion) in 2014. In 2011, before banking sanctions hit, it was 27.8 billion euros - a measure of the ground that may be recovered.
The European Commission plans to undertake a first "technical assessment mission" in February to explore energy ties with Iran.
An EU official said around 15 EU officials would go on the initial four-day technical visit and after that, high-level European Climate and Energy Commission staff, possibly with a business delegation, would travel to Iran.
Commissioner Miguel Arias Canete said potential areas for cooperation included all areas of energy - nuclear, oil, gas, renewable energy and energy efficiency.
In particular, he mentioned developing liquefied natural gas and also pipeline shipments through a route the European Union refers to as the "Southern Gas Corridor" to carry supplies into southern Europe as an alternative to Russian gas.
German firms have joined a project to double the amount of Russian gas shipped directly to Germany, bypassing Urkaine, drawing fierce opposition from nations such as Poland.
Meanwhile, France's PSA Peugeot Citroen has been trying to negotiate a return to manufacturing in Iran, from which it withdrew in 2011; Renault has also been looking at such a deal.
Germany's Daimler said last week that its commercial vehicle division aimed to return if sanctions were lifted. "We are currently in talks with potential Iranian partners," a spokeswoman for Daimler Commercial Vehicles told Reuters.
American businesses to lag rivals
US companies look set to lag rivals from other countries in restoring trade with Iran, because Washington will retain broad sanctions that predate the nuclear crisis and were imposed over other issues such as terrorism and human rights abuses.
But US business with Iran may still increase, after the US Treasury said on Saturday that it would permit foreign subsidiaries of American companies to trade with Iran - a channel that big multinationals may be able to exploit.
A big foreign investment presence may take longer to rebuild than trade ties. Some firms may want to wait until they see the stance of the next US president towards Iran; many will worry about "reputational risk", or exposure to legal action from shareholders or lobby groups, if they invest there.
Some oil companies will rush back to Iran, and service sector and retail firms may invest because they do not need to risk much capital, but other businesses will be cautious, the Eurasia consultancy predicted.
Japan plans to lift most of its sanctions against Iran, including a halt to fresh investments in Iranian oil and gas projects, "within a few days", a Foreign Ministry official said.
Besides the ban on new investments in the Iranian energy sector, part of Tokyo's asset freeze measures against Iranian individuals and groups that are involved in nuclear activities will also be lifted, he said.
Large purchase of commercial airplanes
A purchase of more than 100 aircraft from Europe's Airbus may be one of Iran's first big deals in a trade and investment boom that could reshape the economy of the Middle East.
"The legs of Iran's economy are now free of the chains of sanctions, and it's time to build and grow," President Hassan Rouhani tweeted on Sunday, a day after world powers lifted sanctions on Tehran in exchange for curbs on its nuclear program.
Hours earlier, his transport minister Abbas Akhoondi told the Tasnim news agency that Iran intended to buy 114 civil aircraft from Airbus - a deal that could be worth more than $10 billion at catalog prices.
Airbus said on Saturday it had not yet held commercial talks with Iran, and businesses operating in the Islamic republic will continue to face big obstacles for the foreseeable future.
Risks include indebted Iranian banks, a primitive legal system, corruption and an inflexible labor market. Many foreign companies will remain wary of investing in Iran because of concern that the sanctions could "snap back" if Tehran is later found not to be complying with the nuclear agreement.
But the Airbus plan underlined Iran's potential: with about 80 million people and annual output of some $400 billion, it is the biggest economy to rejoin the global trading system since the Soviet Union broke up over two decades ago.